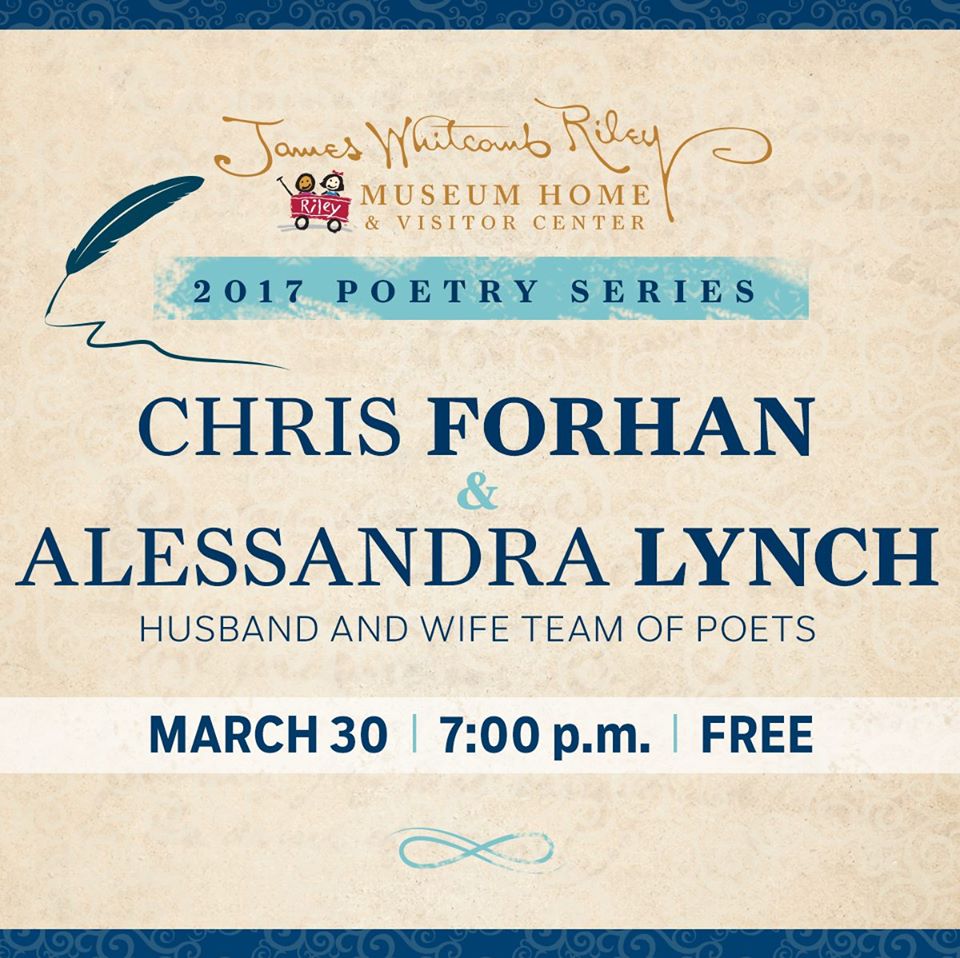 Support Butler MFA faculty and hear great poetry in an Indiana landmark.
Announcing the start of The James Whitcomb Riley 2017 Poetry Series with husband and wife team Chris Forhan & Alessandra Lynch!
Forhan authored the memoir "My Father Before Me" and three books of poetry, including the winner of the Barrow Street Press Poetry Prize "The Black Leapt In." Lynch currently teaches at Butler University and has authored three books of poetry, including the forthcoming "Daylily Called It a Dangerous Moment."
Poetry readings are held in the Billie Lou Wood Visitor Center at 528 Lockerbie Street. Refreshments will be served and attendees receive complimentary tickets for a future tour of our historic Museum Home.