Written by Stephanie Anderson, MFA fiction candidate
I moved to Indianapolis from the Chicago area not knowing anyone in Indianapolis. Luckily, I've made friends in my fellow MFA students. We'd talked for months about going to a convention, so Camara and Suzie, a veteran of the convention scene, and I made the decision to go to Indiana Comic Con.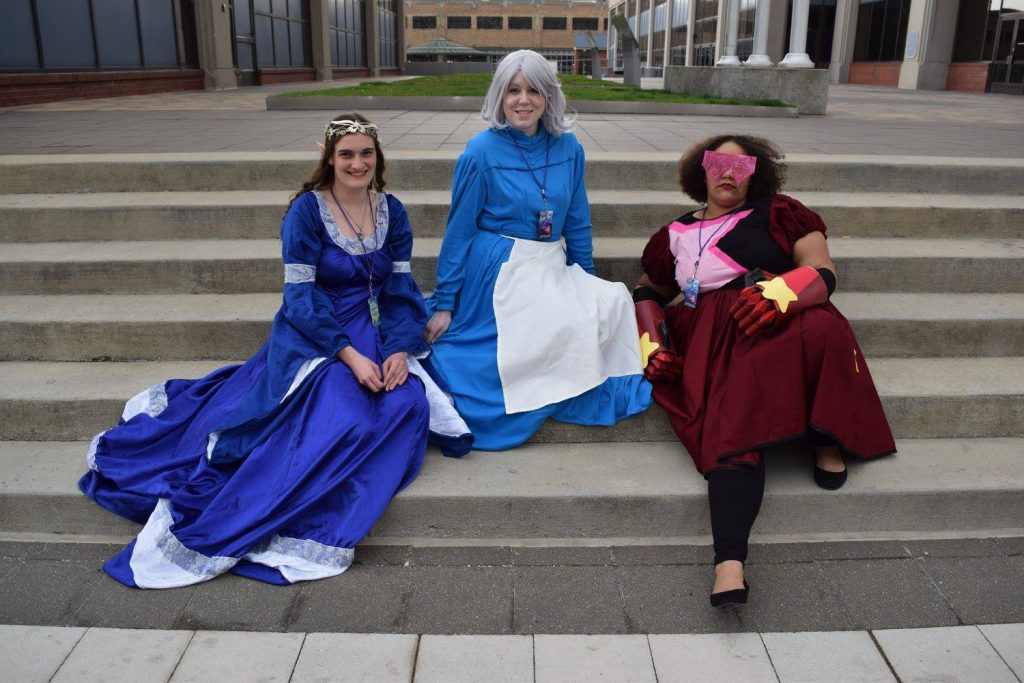 Friday, we walked around the con, looking at the shops, just taking in the scene for the first time. It was fun to look at all the different cosplayers and take pictures with them. They were some of the nicest people I could imagine meeting because they were so excited to show off their work and be with like-minded people.
There was even a sturdy life-size paper mache Toothless! Each day of the con, I posed a different way with Toothless. Because I cosplayed as Arwen Undomiel, I pretended to care for Toothless: petting him, looking at him with love and care.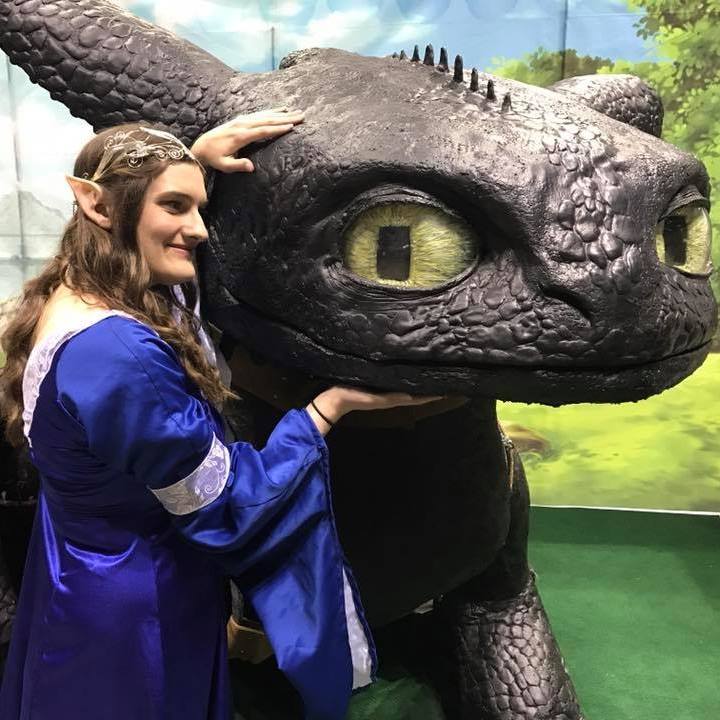 The best part of Friday was discovering archery tag. Imagine dodgeball, but with bows and arrows. It was tiring, even for someone who practices archery, but we enjoyed the frenetic fun of pretending to be in a medieval battle, and the kinship of our teammates.
Saturday was my favorite day. I cosplayed as Princess Merida.When I walked into the convention center, I became a face character in Disney World. Luckily, the building was air-conditioned, so even under my silk dress, velvet cloak, and heavy wig, I didn't sweat like a pig. The day started with the Cary Elwes Q and A. I suppose at least three-quarters of the convention was there strictly for him. The noise when he appeared was tremendous. He was such a charming individual. When a girl asking a question had trouble with the mic, he got down from the table and answered right before her. He told stories about The Princess Bride and Robin Hood: Men in Tights, and he performed funny impressions of Andre the Giant, Mel Brooks, and Rob Reiner.
Another awesome thing about Saturday was a different Robin Hood. I'm talking about Sean Maguire, who plays the character on the ABC series Once Upon a Time. Sean recognized me as Merida and gave me a hug hello (me simultaneously getting a whiff of his cologne…it wasn't intentional, I promise) before we pretended to shoot my bow for a picture. My heart did not stop pounding until long after I walked away.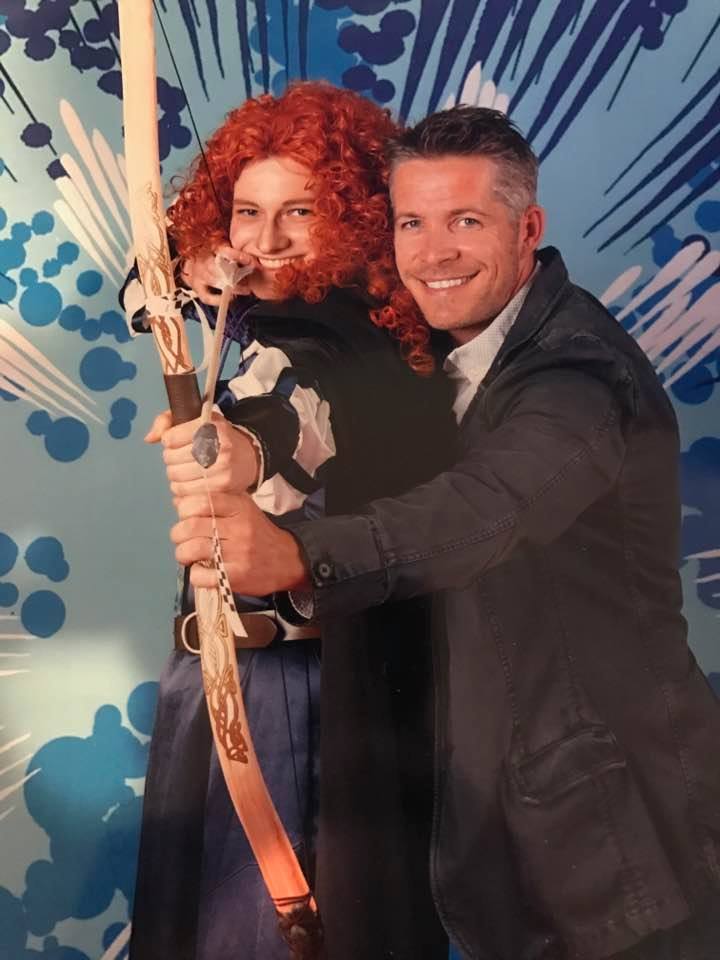 My heart went even further out to Sean because he kindly provided a shout-out to a friend of mine! I told him he was the best Robin Hood, even better than Cary Elwes (I stage-whispered this, since Cary was in the booth next door), before wishing him a good day and skipping away…*sigh*
Sunday was going to be a pure shopping day, but then my friend Camara and I were curious to try Nerdy Speed-Dating. We sat and talked to the rotation of men. As I expected, it was interesting to get to know some of them, if they were willing to talk.
I'm grateful to my friends for sharing this wonderful weekend with me, and to have met so many talented and kind cosplayers too. There will definitely be a next year for this convention, and hopefully the guest stars will again be just as sweet and excited as we are to meet them.