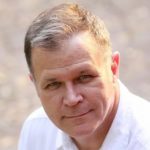 by: Dan Barden, MFA Director
As the newly minted MFA Director, I thought it was my duty to alert you all to the most important event in Indianapolis yesterday:
TWENTY TAP
, the beloved gastropub on 54th and College, is
open again
after it shut down for many months as the result of a kitchen fire. As a friend of mine remarked on Facebook, "
our long neighborhood nightmare is over
." For those of you who are new to Indy, this is a public service announcement. As well as having some of the best beer in Indy (they tell me, I don't drink myself), TWENTY TAP has the best burgers and fries, and the vegetarian options are awesome. For the past six months, I have never driven north on College without a sharp sadness when I realized that the place was still closed. And now I DON'T HAVE TO BE SAD ANYMORE.