Gratitude + Courage = Advocacy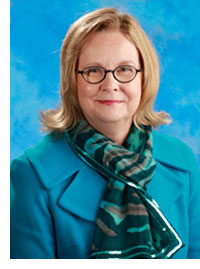 Dear Friends,
This month Dr. Maya Angelou is a guest speaker on the Butler University campus. I have drawn inspiration from her work for many years.
The timing of her visit and the beginning of a new school year create a perfect opportunity for reflection on Gratitude, Courage, and Advocacy.
Gratitude
You may not control all the events that happen to you, but you can decide not to be reduced by them. Try to be a rainbow in someone else's cloud. Do not complain. Make every effort to change things you do not like. If you cannot make a change, change the way you have been thinking. You might find a new solution. –Maya Angelou
If we so choose, each day we can read things about the education profession that could make us want to curl up under the covers and surrender. Or, we can realize the gift we have each day to be a "rainbow in someone else's cloud."
I challenge each of you for the next 30 days to focus on three things you are grateful for—the smile of a child, the kindness of a colleague, the support of your friends, etc. If you have trouble getting started, then remember the rainbow metaphor and go offer an act of kindness instead. When we give kindness into the world, it is often easier to then see the gifts in others.
Also, during these 30 days, try to NOT complain but rather try to think in a new way. Let me share a brief, personal story. I underwent some extensive and painful foot surgery this summer and was unable to walk on two feet for five weeks. I could not climb stairs. Today, each time I climb a step or walk any distance, I find myself saying "Thank you". Something I had taken for granted has now become very precious to me. What will it be in your daily life?
Courage
Courage is the most important of all the virtues, because without courage you can't practice any other virtue consistently. You can practice any virtue erratically, but nothing consistently without courage. —Maya Angelou
I have found that practicing gratitude is empowering and builds one's courage. We must not shy away from conversations and deliberations about our profession, but instead be steadfast in our beliefs that our mission is to help each child develop to their fullest potential.
Think about times in your life when you were intentionally focused on being grateful … reflect on the buoyancy and lift you had in your work. Recognizing good gives us the energy to deal with the challenges. Never recognizing the positives creates an ongoing, tank-depleting force that leaves us weary and battle worn. If we become defensive and angry, communication quickly ceases. All too often I see educators doing heroic work, who are too humble to have the courage to make their efforts known to a wide audience and seek supportive partners.
As with daily gratitude, we must find courage each day to see the challenges before us as opportunities for discovery and learning.
Advocacy
I've learned that you shouldn't go through life with a catcher's mitt on both hands; you need to be able to throw something back. –Maya Angelou
Gratitude + Courage = Advocacy! Advocacy is not something we should believe is up to someone else, nor should we see ourselves at the mercy of policymakers. What ripple effect can we start by sharing the stories of success and informing others of best practices in teaching?
I encourage you to find appropriate ways to effectively use social media such as Twitter and Facebook to inform and educate others. How do you use social media? Is it a place where you only vent, or is it a venue that you can use to express the gratitude around you, the celebrations of your professional work, and the power of the teaching profession?
Have you ever noticed that when someone posts something positive, the comments are almost always either thankfulness for what was shared or a new story of something amazing that was brought to mind by the original message?
As you become even savvier in your social media use, don't forget to "like" and "follow" key community leaders, policymakers, and others, so that they can see your messages as well.
My final challenge to you is to post your stories of gratitude and courage on the COE Facebook page, follow us on Twitter, and include @ButlerCOE in your tweets, so that we become a community of advocates!
I look forward to your messages, especially your "tweets" because, as Dr. Angelou wrote in I Know Why the Caged Bird Sings,
A bird doesn't sing because it has an answer, it sings because it has a song.
Until next month,
Dr. Ena Shelley
Dean, College of Education
Explore the archives of previous Transforming Education entries.