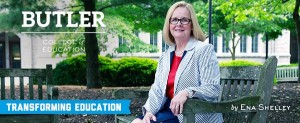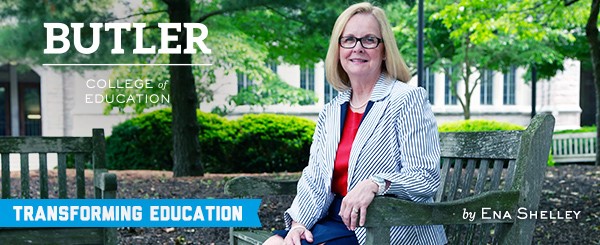 "When you come to the edge of all that you know,
you must believe one of two things:
There will be ground to stand. Or you will grow wings to fly."
                                                                                        —O.R. Melling
A very dear friend, Caterina Cregor-Blitzer, shared this beautiful quote, by the Irish author O.R. Melling, with me. Caterina is one of those very special people who has the gift of somehow knowing what words of inspiration and encouragement I need at just the right time. I imagine that each of you has someone like that in your life, too. Perhaps you are that person for someone else.
For many of us, the tragic loss of Susan Jordan, principal of Amy Beverland Elementary School in the Metropolitan School District of Lawrence Township, Indianapolis, has caused us to reflect upon what we know and believe. The tributes that have been paid to honor Susan carried themes of her caring for others, making everyone she knew feel special, creating a joy and love of learning and teaching, and sacrificing her safety to protect others.
As I read and watched the stories in the media, children and adults consistently shared how much Susan gave them solid ground to stand on. Children cited songs, poems, and stories that she had taught them and how it helped them believe in themselves. Her 22 years of being a building leader and creating a first-rate school demonstrated that she knew how to support her staff to find solid ground or grow wings to fly.
To me, the wonderful tributes to Susan reflect Stephen Covey's admonition to "begin with the end in mind." How does each of us want to be remembered, based upon how we have lived our lives?
In closing, I share with you a poem that is a great reminder to focus on the "now" of our lives. Sometimes it is less about the wishing for the future and more about remembering what you are doing here and now with the child, colleague, or friend who is standing beside you. It can be as simple as words of hope and encouragement, a smile, a hug, or a song that someone will carry in their heart forever.
We honor our colleague and College of Education alumna Susan Jordan MS '92 (EPPSP). Thank you, Susan, for giving us solid ground to stand on and wings with which to fly. You are the essence of living "The Dash."
The Dash
                                       by Linda Ellis 
​I read of a man who stood to speak
at the funeral of a friend.
He referred to the dates on the tombstone
from the beginning … to the end.
He noted that first came the date of birth
and spoke the following date with tears,
but he said what mattered most of all
was the dash between those years.
For that dash represents all the time
that they spent alive on earth.
And now only those who loved them
know what that little line is worth.
For it matters not, how much we own,
the cars … the house … the cash.
What matters is how we live and love
and how we spend our dash.
So, think about this long and hard.
Are there things you'd like to change?
For you never know how much time is left
that can still be rearranged.
If we could just slow down enough
to consider what's true and real
and always try to understand
​the way other people feel.
And be less quick to anger
and show appreciation more
and love the people in our lives
like we've never loved before.
If we treat each other with respect
and more often wear a smile,
remembering that this special dash
might only last a little while.
​So, when your eulogy is being read,
with your life's actions to rehash …
would you be proud of the things they say
about how you spent YOUR dash?
Until next month,
Dr. Ena Shelley
Dean, College of Education