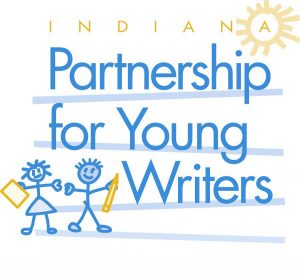 Book showcases Reggio-inspired principles of teaching
By Julie Patterson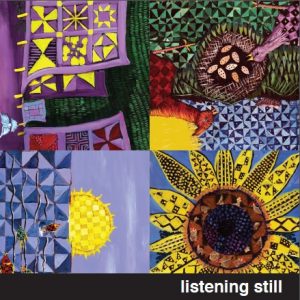 In the classroom, "Listen" is a directive most people think of giving the students, but Butler University professor Susan Adamson says it is the teachers who must listen in order for students to learn.
Adamson, assistant professor of early/middle childhood in Butler's College of Education, is editor of listening still, a new anthology featuring stories, poems, essays and articles by 175 students in preschool through grade eight from 29 schools in Indiana. The book is the sixth of its kind published by the Indiana Partnership for Young Writers (IPYW), a Butler program that provides ongoing professional development to teachers.
"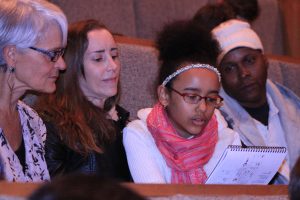 The title listening still reflects a fundamental belief I have about young learners and how adults ought to position themselves in relationship to them. We can't impose our thinking on children, but instead must listen carefully to hear what they already know and understand," says Adamson.   Adamson explains that this mindset is reflective of Reggio-inspired teaching like that at the IPS Butler Lab School, grounded in the understanding that all children are "capable and competent," each with gifts that should be recognized, celebrated and learned from both in and out of school. But Adamson believes the philosophy is relevant to all teachers, not just those in a Reggio school.
As director for IPYW, Adamson also provides ongoing professional development for practicing teachers throughout Indiana and beyond. The program has provided ongoing support to more than 1,700 teachers in 177 schools in sixteen years.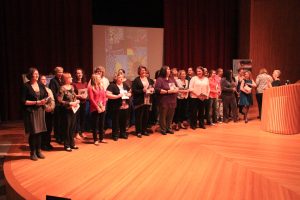 The listening still anthology is a nod back to IPYW's founding purpose—to support teachers and students in classrooms where writing workshop is a critical component of the curriculum. This means that class time is dedicated to writing as a stand-alone content area instead of being wrapped into a larger "language arts" umbrella. Teachers guide students in examining texts published in their "real world" formats—magazines, newspapers, books, blogs and other web content—identifying authors' craft strategies and thinking about why those specific strategies were chosen. Students then apply that thinking to texts they author themselves.
"We now support teachers in developing curriculum in reading, math and early childhood, too, but it is done with the same fundamentals in mind—respect for each student and for the authenticity of the work students do to learn the subject matter," says Adamson.
As the student writing was compiled for this anthology, Adamson saw four themes emerging—students finding beauty in the world, discovering the power of observation, wrestling with complex thinking and social issues, and experimenting with humor and joyful word play. These themes provide the frames for the four distinct chapters of listening still.
The anthology's impact is heightened by four original paintings created specifically for the book by highly acclaimed artist Michele Wood. Recipient of a prestigious American Book Award and a Coretta Scott King Illustrator Award, Wood crafted the paintings in response to the student-authored texts. Inspired by the students' words and her trademark connections to both the natural world and her cultural history, Wood responded with images from her childhood, an interpretive farm scene, sunrise over the ocean and a resilient single flower gilded with gold leaf.
More than 475 students, families and teachers attended a book release party at Christian Theological Seminary in December.