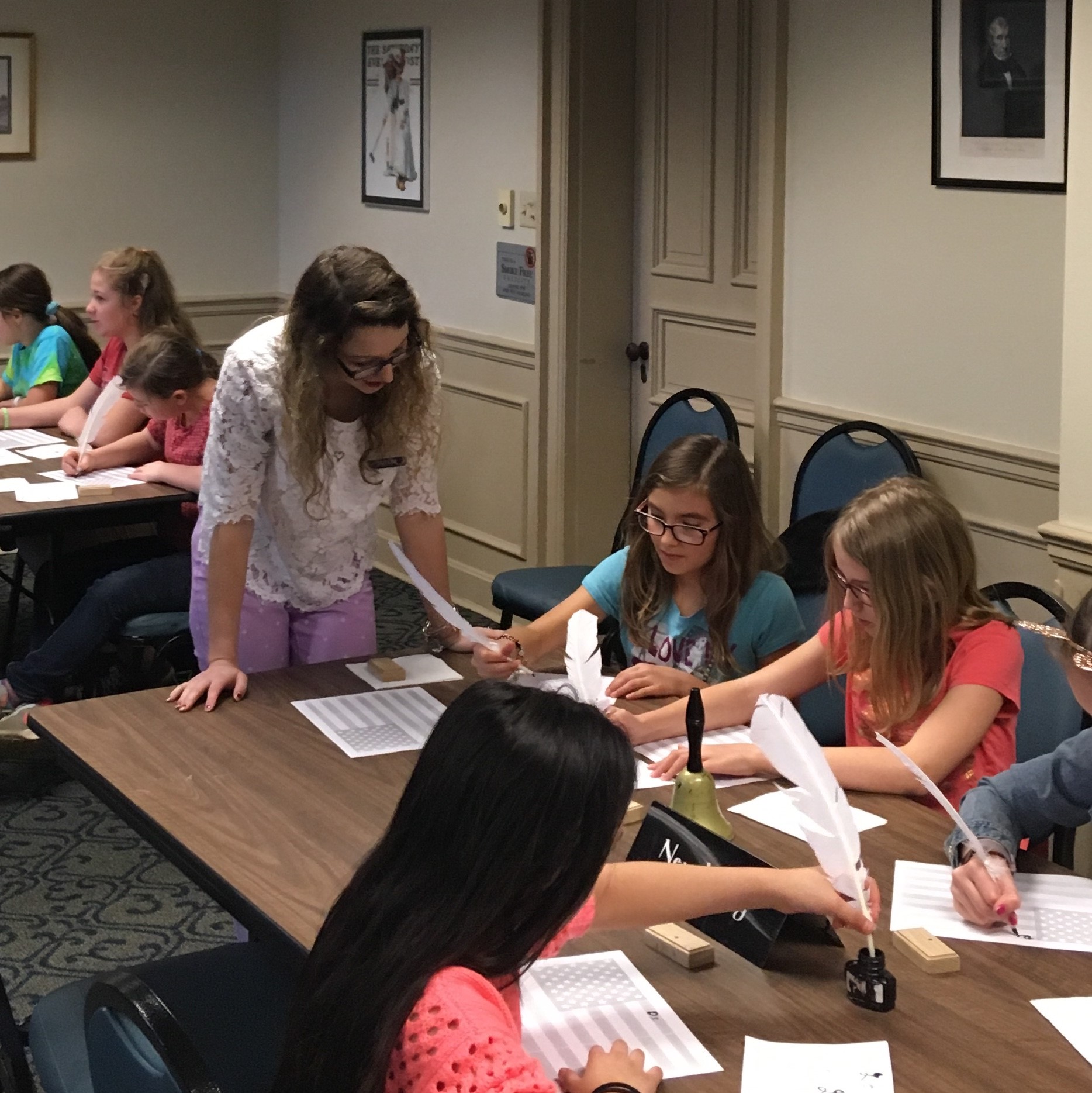 Making History Come Alive at the Benjamin Harrison Presidential Site
By Dr. Meredith McAllister and Paige Wells '19
Visiting the historic home of former President Benjamin Harrison (our 23rd President) is an amazing experience!  You walk in the door and it's as if the president just left for Washington D.C. yesterday, rather than in 1888. The house was finished in 1875 and was his permanent home until his death in 1901.
If offered a chance to take a guided tour, you'll find a beautiful home with so many original treasures inside, including furniture, dresses, documents, and personal items from the Harrison family that are in pristine condition. As a Butler COE social studies education major and Indianapolis native, I am so excited to be working with parents and students at the Benjamin Harrison Presidential Site. This is the only presidential museum in the state of Indiana. This internship is unique to any other experience I could have had in the state. Over 75% of the museum furnishings are original to the Harrison family and there are over 10,000 pieces in the collection.  Rooms on display include the front and back parlors, office/library, kitchen, butler's pantry, dining room, nursery, Mary's (older daughter's) bedroom, dressing room, master bedroom, and Elizabeth's (younger daughter's) bedroom, and are beautifully decorated with period pieces. I spend most of my time with the education department staff—but I've also had the opportunity to work in all departments and have experienced working on projects in educational programming, grant writing, fund raising, and writing for their online publications and print materials.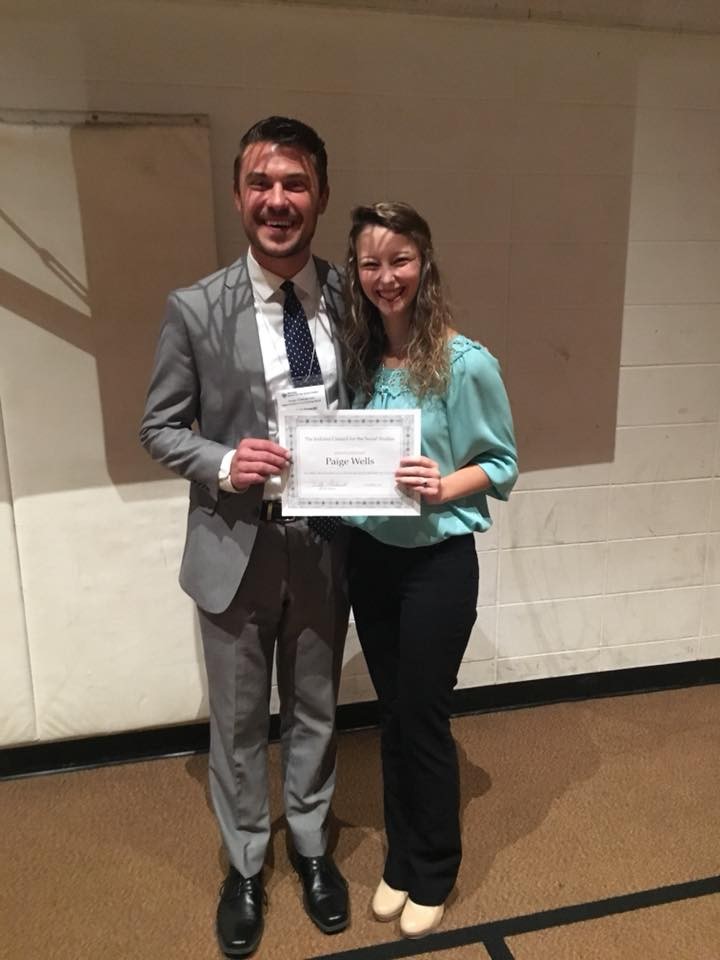 Working with K-12 students and facilitating historic programs has definitely allowed me to improve my teaching skills.  And in the process of working at the Presidential site, I feel that I've become an accomplished historical interpreter.  When a position at the historical museum became available, I immediately jumped at the opportunity to work as an unpaid intern and I now have a paid position.  This experience has also contributed so much to my understanding of history and the role of education in a museum setting.  My duties at the museum have included developing new educational programs for school groups, giving tours to school groups and guests, assisting in the implementation of educational programs to K-12 students whom are on school field trips, as well as to groups of students in the "At Your School" program.
I believe teachers should bring excitement, compassion, and strong values in which they believe into the classroom. Teachers are the most important influence on young people and should teach to help students grow and succeed. The joy of teaching that we all have inside of us is meant to be shared! Because of my commitment to teaching and my work at the presidential site, I was recently nominated and received the Dennis Beadles award (October, 2017) from the Indiana Council for the Social Studies. The award recognizes outstanding future social studies educators and only four students across the state were selected for the award.  I received the award from my high school government teacher, Mr. Tim Sokolowski (Franklin Central High School).  Everyone has that one teacher that inspires them, and I hope to be an inspiration to students one day. Mr. Sokolowski was that teacher for me. His drive and passion for social studies and his students radiate throughout the classroom from the moment he steps into a classroom. Mr. Sokolowski always reminded us to follow our dreams and do something about which we are passionate.  From being a student in his class, it was very clear that he himself was doing just that. I hope to one day bring this same drive and passion into my classroom.
For more information about my work with at presidential site, visit http://pwells15.wixsite.com/portfolio.  The Benjamin Harrison Home is located at 1230 North Delaware St., Indianapolis, IN. For more information about the Harrison Home, visit the National Park website at https://www.nps.gov/nr/travel/presidents/benjamin_harrison_home.html.