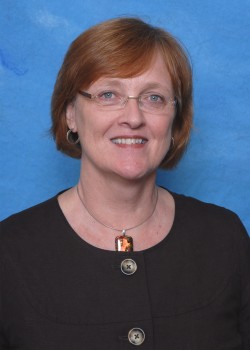 May 2010
Dear COPHS Alumni, Students and Friends,
Spring is a very special time on campus. Each year as classes wind down our college celebrates the graduating class in many ways.  Here is a snapshot of our spring activity.
We celebrated the accomplishments of our many talented students during Honor Day. Faculty members Bonnie Brown, Jane Gervasio, Sam Gurevitz, Larry Lynn, Beverly Monts, Carriann Richey-Smith '99, Tracy Sprunger, Jennifer Zorn and Lt. Commander Mark Allanson '92, presented awards to deserving pharmacy and physician assistant students.  
U.S. Sen. Richard Lugar was our guest speaker at the annual hooding ceremony. The ceremony provided a wonderful opportunity for the COPHS family to celebrate together one last time prior to graduation.
This year we had 109 Doctor of Pharmacy graduates, 45 graduates of our Masters of Physician Assistant Studies program, and two graduates of our Masters of Science in Pharmaceutical Sciences program.  
While the oaths for physician assistant and pharmacy graduates are the same throughout the country, our graduates are uniquely prepared to meet those obligations. As often stated by President Fong, Butler prepares graduates not simply to make a living, but to make a life of purpose, in which their individual flourishing is intertwined with the welfare of others. This is The Butler Way, and I encourage all COPHS graduates and alumni to embody it and be outstanding representatives of the University and profession. My congratulations to the class of 2010!
Dr. Mary Andritz
Dean, College of Pharmacy and Health Sciences
May 27, 2010 No Comments