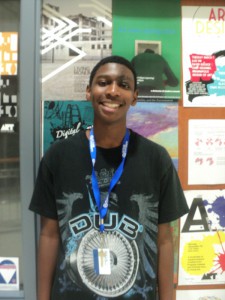 By David Shiele
5 Rights | staff writer
June was a productive month for the NBA. The Dallas Mavericks won their first NBA championship against the much-hyped Miami Heat and most recently the NBA Draft with Kyrie Irving going 1st overall to the Cleveland Cavaliers. But July looks like it will be the complete opposite.
This downward spiral will began on the first of the month as the collective bargaining agreement (CBA) expires. The NBA players association and the team owners will try to negotiate a new deal. But that will not be an easy feat.
Currently the players are receiving 57% of the league's income and the owners are hoping to reduce that to 50%. The owners are also pushing towards a reduction to the cap years on an NBA contract to four years. Needless to say, players are not happy about this at all.
Jeff Smulyan, the chairman of the board at Emmis Communications and an NBA insider. Smulyan owned an all sports radio network in New York and now owns an all sports network an Indianapolis. He is knowledgeable of the economics in the NBA.  "The owners want too much money back", said Smulyan about the suggested income split. Connor Wilder, a member of the Roy Hibbert's, center for the Indiana Pacers, Area 55 has been a Pacers fan for most of his life. "I've been a fan since Reggie Miller was on the Pacers and I was fortunate to be a fan and watch him in the playoffs for years." Says Wilder. He agreed with Smulyan about the income split by saying "I think it's fine as it is."
The talks to renew the agreement are expected to be heated. On this Smulyan added, "On a scale of 1-10, it's a 10."
Without a new agreement, the NBA will install a lockout similar to the NFL. How would this effect free agency and the newly drafted rookies? Smulyan said, "Everything will be frozen." If the lockout prevents the NBA from having a season, Wilder said, "I will still be a huge fan of the Pacers."
The owners' lust for money may keep basketball out for a long time. The owners will eventually get what they want but they should not expect to have any big standout players unless they are willing won't pay big money.
Filed Under: Sports