David Schiele
Reporter, 5 Rights News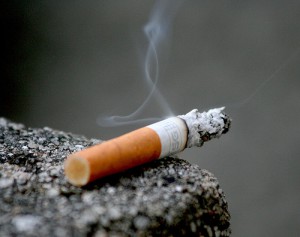 This is not the first time bar owners have gone to court, but this time, they are doing it together.
Ten bar owners and two individuals filed a lawsuit against Indianapolis Mayor Greg Ballard and his city council members on Wednesday, in an attempt to get rid of the smoking ban. They say the ban violates their constitutional rights.
Bar owners claim that they are losing money since the ban has been in effect. Apryl Smith, owner of the Catalina Bar in Glendale, can attest to that.
"[Customers] said they'd rather grab some beer and stay home if they can't smoke in the bar," Smith said.
Bar owners previously tried to file a suit against the mayor, but due to the lack of an attorney, the court threw out the lawsuit. Now the bar owners have hired attorney Mark Small to pass the persecution.
"Local business have been hurt, it's the small bar owners, it's the small businesses that are hurt by legislations like this," Small said.
The difference between this case and the attempted case thrown out is that the current lawsuit is filed as a federal case.
"If we don't prevail here at the United States District Court, we'll seek a certificate of appeal ability and take this matter to Chicago," said Small meaning he is willing to take this case to Supreme Court if necessary.
The bar owners plan to use the 9th Amendment in their persecution against the mayor. This will be the first time that amendment is used in an anti-smocking ban case.
Filed Under: News