By Ridley Morgan
Reporter, 5 Rights News
Has Gaga gone too Gaga? Lady Gaga has always held prominence for her wild antics, but she reached another level of crazy when she recently was  hit in the head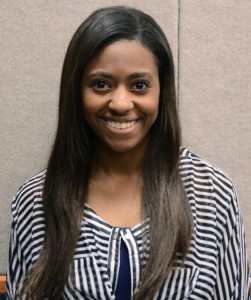 with a pole during a performance by a backup dancer. The "Born This Way" crooner was cursed with said fate on a Sunday earlier this month during a concert in New Zealand. According to Yahoo! News, Gaga's makeup artist tweeted: "Gaga has a concussion but she is going to be okay…can't believe she finished the show." Be careful Gaga, before the edge of glory becomes of the edge of brain damage.
Drake's new meaning to "YOLO"? Rihanna asks, "Where have you been?" and Drake and Chris Brown answer, "Right here!" The two hunky heartbreakers reportedly engaged in a brawl in the W.i.P. Club in New York City over sultry singer Rihanna, who is known to be both Chris and Drake's boo of the past. According to ABC News, Drake was not involved in any  disorderly conduct and the fight was actually initiated by the entourages of the celebs. Boys, you have officially proven to us the lengths to which you'll go to be Rihanna's rude boy.
Crazy guidettes reek new havoc on the Shore. Will we ever tire of the Snooks? Although viewers are unfortunately being forced to take a little break from the Shore, never fear, because Snooki and JWoww are here! MTV is airing a Jersey Shore spinoff show featuring the two bronzed bombshells sharing living space and getting on with their guidette lives, except this time around, Snooks has a little tan bun in the oven! "I am moving in with a pregnant, engaged Snooki!" exclaims JWoww according to Fox News, obviously disturbed. Will these orange party animals keep us fist pumping, or will MTV's "Snooki and JWoww" be a flop?
This is Inside Extra.
Filed Under: Entertainment