~Cayla Wood Phommarath
Reporter, 5 Rights News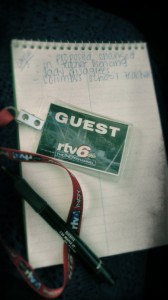 The Indiana State Board of Education has proposed a  change to the way  teachers are  licensed in the state.
The change would allow students studying to become a teacher to earn a degree in any field as  long as the  student passes certification tests.
Bartholomew County teacher George Vanhorn thinks that changing the licensing  is unnecessary and short-sighted.
"People can have good knowledge of content, but they don't know how to teach," Vanhorn said. "Just because you have good content and all doesn't mean you're a good teacher."
But Alex Damron, press secretary for the state board, defended the change.
"What were really seeking to do is maximize the available talent pool for local school leaders and provide the pathway to success," Damron said.
The public will get the opportunity to speak out on the issue during a 9 a.m. meeting on  June 21 at  151 W. Ohio St.
Filed Under: News