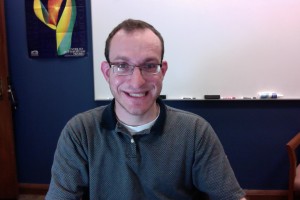 Welcome to my website! I am a Visiting Assistant Professor of Mathematics at Butler University in Indianapolis, where I have been since January of 2013. Beginning in August of 2014, I will be a Visiting Assistant Professor at Pacific University in Forest Grove, Oregon.
I have taught a wide variety of courses, including Calculus I and II, Business Calculus, Linear Algebra, and 1-credit seminars on Problem Solving and Set Theory. This summer I am leading students in independent studies of Real Analysis and Complex Analysis.
My research interests lie in the field of Computability Theory, a subfield of Mathematical Logic. At the University of Notre Dame, I wrote my dissertation under the supervision of Peter Cholak.