By Michael Becker
BUTLER UNIVERSITY
A rude awakening
Norm and Dawn Finbloom made the 15-minute drive from their quiet Carmel, Ind. subdivision to St. Vincent Heart Center of Indiana in 10 minutes. The whole thing was a blur, a nightmare really. After the ring of the phone jolted them from their sleep a quarter till one, they fleetingly threw on whatever loose clothes they could find and raced to the car in sheer panic and screams. Their unresponsive 18-year-old son Brett awaited them.
It was a horrific end to an otherwise pleasant wedding anniversary night for the couple. That call made to the Finbloom household around 12:45 a.m. came from a Carmel Police Officer. It was placed after a 911 call was made from a house party where Brett had been.
Much remains unknown—or better yet, untold—regarding the happenings that sent Brett to the hospital that night. The only thing that Norm and Dawn were told was the location and condition of their son. As they were told, a problem developed, and he was unresponsive. They were also told his heart had stopped. For the next three days, Brett Ryan Finbloom's heart would continue to pump blood to the rest of his body by a machine. The last 18 years would flash before his parent's eyes.
*   *   *
A Hoosier to start but a Sooner at heart
Nineteen years ago, Dawn and Norm decided it was time to start a family. Dawn, a native of Stillwater, Okla., had just turned 30 and the two had already been married seven years. They were ready for a family. After discovering the new addition to their lives would be a baby boy, the only thing left was to decide on a name. Since two of Dawn's favorite baseball players at the time in George Brett and Nolan Ryan had announced their retirement, she felt it appropriate that her son's name should be after them. It was as simple as that. Brett was born on Nov. 8, 1993—a day after Dawn's 31st birthday at St. Elizabeth Health Center in Youngstown, Ohio. Her gift came in the form of "the cutest" baby boy with wavy blond hair who was not much of a sleeper.
Through his younger years, Brett's personality developed into a great balance of calm and energetic. When Dawn deemed it necessary to put Brett into a timeout, his atypical demeanor puzzled her—he was calm, even-keeled. "We really had an understanding, Brett and I," Dawn told me. The two would often stay up late on Saturday nights watching their favorite show—Saturday Night Live. The relationship grew and so did Brett.
"He was a calming influence," Dawn described. "If I got excitable about something, he would say 'Meemaw, its OK.' I have also heard with friends if someone was going to get in a fight, Brett could diffuse the situation." Indeed, in a tense situation, Brett proved to be as cool as the other side of the pillow. It was really an art form, that, in a tense group of guys, only he seemed to master.
"He wasn't a fighter, he was the one guy who broke up stuff," Norm said. "I witnessed that. About a year ago, on his senior spring break, some kids from England were angry and riled up with another group of kids. Brett stepped in between to be peacemaker. I was five feet away. I talked to him after and he casually told me he just didn't want to see a fight break out. He told me 'Dad when fights break out, it's no fun for anybody.'"
Brett spent the majority of his life growing up in Carmel, Ind., a sort of second-city town of 82,000 people about 45 minutes north of downtown Indianapolis. 85 percent of Carmel citizens are white and earn an average household income of $120,000. Brett's neighborhood is well hidden and hard to get to if you never have. Each street looks like the last and one wrong turn would dismantle the unfamiliar visitor. The Finbloom house is modern and pleasant and, from the street, looks like every other Levittown-designed home surrounding it. It is well furnished and finished off with a touch of seashore décor. It's well kept and quiet except for the dogs. It is a picture-perfect place to raise two children.
Brett went to pre-school at Wee Care Day Care and Learning Centre in Youngstown and to middle school at Clay Middle School in Carmel. The family moved to Indiana when Brett was 3 years old. It was there that he would meet his favorite teacher, Karl Knerr. Knerr taught sixth grade social studies, and gave Brett the 'Leadership Award' for his class—an honor bestowed upon 10 out of 400 sixth graders—for being an excellent leader in group projects. High school years brought change in Brett's life. He attended Carmel High School, part of the larger Carmel Clay School district that serves more than 4,400 students.
When high school came around, Brett found a love for soccer and vacationing to Seaside, Fla., with family. He developed an interest in history, business law, drawing and partying with friends.
Brett spent most his time on the soccer field. He played for an array of select soccer teams throughout his high school years including Carmel United Soccer Club, Dynamo, Westside United and Indianapolis Premier his senior year. He earned two letters as a member of the Carmel Greyhounds varsity squad. Brett was a solid player and was stocky and physical especially for his position at midfielder. Coaches often described Brett as "a coach on the field." For the peacemaker he was off of it, Brett didn't take shit from anybody on the field.
"One of Brett's teammates told me they were getting beat up during one game by an opposing player," Norm said. "Brett had enough, knocked the other kid over, and said, 'If you mess with him, you mess with me.' He was protective of his teammates and had their backs."
Then, as if it were nothing, he was back to the caring friend after the game or before it. Once after school, Brett gave a younger boy a ride to practice 10 minutes away. The boy had a brother on the team who drove—he just didn't like him. That was Brett.
"He stood up for what he believed in and what he knew was right," said 17-year-old Landon Dungo, one of Brett's good friends.
During his senior year of high school, Brett was at a party where underage drinking was taking place. When cops arrived, Brett was arrested and charged with Minor-in-Possession of alcohol. He was placed on a "diversion program" where he could do community service in lieu of fines or jail time. Brett worked his hours off at the Monon Community Center in Carmel. The buck didn't stop there, though.
"He didn't really tell anybody, but I went with him once and it was memorable," said Jon Abbey, a good friend of Brett's. "After he served all his required hours, I found out he was still going by choice." Brett had been helping mentally disabled kids for weeks after he was required to.
According to Dawn, the head of the program at the center said that Brett had a special ability in helping with the teens in their program. She encouraged him to return for a paid position and to even consider community-based work for his long-term career. Brett also volunteered with Special Olympics Indiana and children's hunger organizations in addition to church volunteer work.
According to Norm, Brett would often receive texts from drunken friends who needed a ride during the wee hours of the morning, already in bed.
"He never said no," Norm said. "He always went to pick them up."
Dungo also referred to Brett as his "idol." He wasn't alone in that idolization. Two other teammates—Jacob Ruetz and Sam Young—both said if they could trade places with anyone for one day, they would pick Brett Finbloom. Norm told me that during his four-day freshman orientation for college, Brett met a girl who later said he was her guardian angel. He had a peculiar way of making a quick impression.
Brett was a character both on the soccer field and in the classroom. Erin Odya, who taught Brett A.P. environmental science his senior year, recalled the "understanding" the two of them had as teacher-student.
"A goofball," Odya said, when asked to describe Brett. "He wasn't a trouble maker but lightened up a dry situation. In lab groups he would fool around. He couldn't hide his personality—bright and optimistic. He got along well with people. Brett was always smiling."
The most telling extension of his personality, according to Odya, came in the form of a Juicy-J remix to "Red Solo Cup" for his final project. He and a partner did a parody with a pollution theme.
"It was the single funniest thing I have seen for any senior project," Odya said. "They did a great job and deserved an A. I had tears in my eyes I was laughing so hard."
The last page of the written portion was a less humorous letter. In it, Brett dictated his respect for his teacher and love for the class.
"There was this unspoken communication happening," Odya said. "We acknowledged one another's role in our lives."
Along with his humor in the classroom, between the lines of the field, Brett had a notorious trademark.
"He always did his piggy squeal after he made a goal," Dungo said. "He was funny. One of the funniest guys I knew." Norm also recalled the notorious squeal as being an amusing attribute, but focused on Brett's gifts.
"We never had any parental-kid conflicts about sports," Norm said. "He was smart. He knew what he did wrong and he knew what he did right. We spent a lot of time traveling together, and thus a lot of time in the hotel room at night. That was our time to talk."
As he got older, Brett's select teams were perennial national competitors. Brett would travel around the country to N.C., Va., and Ariz., among other places. His dad drove, which allowed the two to develop a close relationship.
"One of the best memories I have was going around the country and looking at colleges while we were on the road," Norm said. The miles piled up and Norm and Brett became closer. He looked at North Carolina, North Carolina State, Duke and Virginia Commonwealth. He really liked Wheaton College in Chicago. He did not ultimately choose any of those schools, but he said the visits helped him to choose what he did like in a school.
Brett could have walked on to play soccer at Centre College, a small school of 1,300 in rural middle Kentucky. The coach told him he could not guarantee Brett would start, but he would see a lot of playing time as a freshman. Knowing he would not play professional soccer, Brett instead opted to go to another school where he could focus on his studies, his hopes to travel abroad to Europe and his fraternity.
The self-proclaimed "fratdaddy in training" also began to change the way he dressed, switching from baggy, athletic wear to more "fratty" attire. He dressed preppy and liked Ralph Lauren Polo and colorful button-down shirts. He was preparing for what was sure to be an exciting four years as a member of Beta Theta Pi Fraternity at the University of Oklahoma.
"The last year or so I knew he for sure wanted to be a Beta," said Sam Rainbolt, 20, one of Brett's closest friends at his future stomping ground. Rainbolt is a year older than Brett and the rush chairman at the fraternity. It was one of the Finbloom's first vacations to Seaside that brought the then-12-year-old Brett and Rainbolt together.
"I still remember that vacation," Rainbolt recalled. "One of his friends tried to pick a fight with one of mine. Ever since then we hung out and scheduled trips together." Since Rainbolt is a native of Oklahoma City, it was increasingly harder for the two to meet up as they got older. But they took at least five trips to Florida together. Rainbolt made it a point to make several trips to Indiana and Brett to Oklahoma. The two talked throughout the years four or five days a week and remained close. Rainbolt was the primary reason Brett chose OU and wanted so badly to become a brother of Beta. "He hung out with us each time he visited," Rainbolt said. "Everyone at the house knew who he was."
Brett was ready for college, and by all indications, his college was ready for him.
He never set foot on campus for the first day of class.
*   *   *
Place of panic
"We have a friend here. We think he's had too much to drink and we'd like to get an ambulance here!" Those were the words uttered into the phone at 12:15 a.m. on Aug. 3 by a young man from an underage party at the Cottrell residence at 10905 Lakeshore Drive East in Carmel—less than three miles from Brett's home. He was referring to Brett Finbloom.
The 911 call was made about a half hour after Brett passed out from alcohol intake. Prior to that call—at 12:11 and 12:12 a.m.—two calls were placed to Dawn's cell phone from Brett's. His friends called her from his phone to tell her what was going on. Dawn was asleep so she missed the calls.
The operator asks what he had drunk. "Vodka, we think" was the response. The young man, who declined comment, further dictated to the 911 operator that Brett showed up at his house already intoxicated and that he had not been drinking there.
"There was some talk that Brett showed up drunk to the party that night," Dawn said. "That's a lie."
The 911 tape continues on.
"I can not feel him breathing right now," said the host. The 911 operator instructs the man to administer CPR, which he does. No background noise or yelling or partying kids exists. That's because they all dispersed by this time, likely out of fear of being arrested when the call for help was made.
The young man remains on the phone. He receives direction to perform CPR, and begins to pump Brett's chest and give him oxygen from his lungs. An ambulance with emergency medical technicians arrives shortly thereafter and Brett is rushed to the Indiana Heart Hospital 10 minutes away.
Three days later, on Aug. 5, 2012, a group of 100 family and friends were holding vigil at the Indiana Heart Hospital where Brett had been staying. His parents had been praying by their son's bedside the whole time. They remained optimistic until that Sunday night, when they were told Brett had no brain activity. Doctors tried to cool Brett's body down so that his brain would not swell, but CT scans showed no sign of life. The vigil remained together in unity outside the hospital room.
In a YouTube video (fast-forward to 3:02) posted by WISH-TV, the group is shown through a blurry lens holding hands and crying together. A nurse emerges and tells the group that the reason Brett was in the hospital was directly due to the amount of alcohol in his system and nothing else. Her next words brought about gasps and cries and are hard to listen to by anyone's judgment. "The family would like for me to announce that Brett has passed away," she said.
*   *   *
A cry for help
The circumstances that unfolded the late night of Aug. 2 and into the morning of Aug. 3 at that Carmel party underscores the need to immediately call 911 when friends are drinking together and something goes south.
A Cornell University study found that the threat of judicial consequences lead some students to refrain from calling for help. An arrest could ruin a prospective student's future professional credibility.
A law exists in the state of Indiana that would have pardoned anyone from charges who called 911 for Brett and stayed to be with him until emergency medical technicians arrived. There is debate as to whether or not the 15 to 20 minors at the party that night knew about the Indiana Lifeline law, passed on July 1—just a month before the incident.
The Indiana Lifeline law aims to prevent that uncertainty and fright. It was developed so that in situations like Brett's, friends would feel safe calling 911 for help knowing they would not get in trouble. The call was eventually made, but it could have been too late.
About a year and a half ago, plans in Indiana began to formulate to pass a bill into a law that would provide amnesty to minors who made the call or stayed at the side of a severely intoxicated friend until help arrived—the idea being that calling for help is better than taking a chance on someone's life. The bill that eventually brought about the signing of what is now coined the Lifeline law would never have been initiated if it was not for the efforts of three then-college seniors at Purdue University and Indiana University.
One of those creators, Brett Highley, graduated from Purdue as the Student Body President in 2012. Brett remembers something. He was 21 years old.
"I was at a house party," Brett said. "I was entirely sober. Someone at the house—also 21—was just belligerently drunk. They were completely unaware of their environment. Their breathing sounded funny and unnatural and they had thrown up."
There was a lot of concern, he recalls.
"I knew I had to call the police. It was one of the hardest decisions I have ever made. You never know what is going to happen. I had so much uncertainty that resulted in fear." Highley did what he thought was right at that time and said if he didn't call, no one would have. His friend ended up living, and the experience inspired him to take a stand about an issue of undeniable importance and relevancy in today's society—the dangers of underage drinking.
At Purdue, another senior and member of the student body government, David Rosenthal, was eager to help. The two decided to pursue a bill in the state legislature. In order to gain power and credibility, the two also partnered with Justin Kingsolver, the then-Indiana University student body president to lead their crusade.
Research proved that campus policies that protected those who called 911 for a friend in need were effective. Their goal was to create a law that would save lives.
"It doesn't matter which campus or area you're talking about, this is a common and urgent issue," Highley said. The trio also began frequent meetings with government decision makers to educate them about their intent.
Feedback indicated that multiple edits and revisions had to be made to the bill if Highley and company had any shot at getting it passed. In fact, seven different iterations of the policy were proposed. The final version omits the person in need of medical attention from amnesty. Though the law would have also protected the injured party in an ideal world, some compromise was necessary. According to Highley, stumbling blocks came in the Indiana Prosecuting Attorneys Council, an independent state judicial branch agency that serves as a liaison to local and state lawmaking bodies.
But the Executive Director of the I.P.A.C., David Powell, said it is not fair to say they flat out opposed the bill, but rather, that they held optimism.
"We are fine with the law," Powell told me. "If we were strongly against it, it would not have passed. The new version that came out was more acceptable."
Powell was referring to one of the versions that was thrown out that protected everything from underage alcohol drinkers to drug users. The version that eventually passed does not include drugs.
"Everyone wants to encourage someone to call for someone else in need and that is what this law provides," Powell said.
After rewriting and meeting with various legislatures, the signing process began. Indiana Senator Jim Merritt was the most influential signee of the bill. Other support came from prosecutors and doctors.
After being heard, the bill passed unanimously in the state Senate and House of Representatives. The then-Governor of Indiana Mitch Daniels signed it on March 16, 2012, and it went into effect July 1. Like many underage partiers, Brett's friends were still evidently unaware.
Brett's blood-alcohol level—which the family preferred undisclosed—was at such a level that websites describe it as being about equal to being under surgical anesthesia. An individual would have complete depletion of their central nervous system with coma or death possible. The official cause of Brett's death was acute ethanol intoxication, or, more commonly referred to as alcohol poisoning. Ethanol intoxication is responsible for 600,000 emergency room visits per year according to the National Institute on Alcohol Abuse and Alcoholism. More than 190,000 people under age 21 visited an emergency room for alcohol-related injuries in 2008 alone. A British Regional Heart Study found that the risk of sudden death was significantly increased in heavy drinkers—82 percent of deaths occurring in heavy drinkers were manifest as sudden. When heavy drinkers drink, they drink a lot. But was that Brett? Is it OK to drink heavily from time to time?
Alcohol poisoning can be best described as an overdose of alcohol. Ethanol, more specifically, is the agent that directly inhibits brain activity and nerve cells that control breathing. Binge drinking—such as taking shots or pulls of hard liquor—increases risk for poisoning. A drinker could easily be upright and social with a fatal dose of alcohol already in the blood stream. But the signs are not always easy to assess.
How would one know when to make the call for help? Many symptoms of someone with alcohol poisoning are the same as someone who is just severely drunk. Both may exhibit confusion, dizziness and slurred language. Both might puke. According to UpToDate.com, 911 should be called immediately if someone stops breathing, is breathing fewer than eight breaths per minute, turns blue or pale, can not be shaken awake or looks sick.
The National Council on Alcoholism and Drug Dependence recognizes the difficultly in a situation when an intoxicated person appears to be "sleeping it off." Making that call right away, they say, could mean the difference.
"I can't tell the difference between a person who is laying there passed out versus someone who needs help, can you?" Norm asked me. Can you?
*   *   *
Like any other day
Aug. 2, 2012, a Thursday, was a hot day—97 degrees was the high. Brett Finbloom awoke early around 8 a.m. for his 8:30 doctor appointment. He had his second of three Gardasil vaccinations at the appointment. His parents both question whether or not this could have had any bearing on the outcome of Brett's night.
According to one health website, when alcohol interacts with any other drugs it can result in negative health effects. It can also further enable the side effects of such a drug.
"One thing kids do not get is you just never know how your body is going to react to something," Norm said. "His body just did not react well to the chugging of alcohol that night."
The side effects of Gardasil, a vaccine to protect against most forms of the human papillomavirus, include fever, dizziness, nausea and fatigue.
Brett tweeted and texted his dad first thing when he awoke that morning "I'm really tired." Norm had compiled a list of things Brett needed to get done before he left for college in two days. After his appointment around 10 a.m., Brett mowed the lawn. He also took a jog around the neighborhood before noon. He spent some time separating and packing clothes for college. From 5 to 8 p.m., he was driving teammates to soccer practice. After that, he took his 14-year-old sister, Jenna, out to get a bite to eat and returned home around 8:45 p.m. He talked with his parents for about a half hour, and everything seemed fine.
Brett's parents said when Brett left their home around 9:15 to see his friends for what would be the last time before college, he was completely sober. "I love you" were his last words to them. He negotiated a 1:30 a.m. curfew for the night. Since Brett drove to the party that night, they expected he would be driving home.
They said Brett was not a problem drinker and never showed any signs of heavy, binge drinking to them. Some friends knew a different side of him.
"Knowing Brett, he could have made a mixed drink while mowing that day," said Abbey.
"He loved to drink," Abbey said. "It was evident. He let everyone know he liked to drink. He saw it as a fratty thing to do. He loved whiskey and other southern-type drinks. Last summer, he was drinking almost every day. He was a tank. But it didn't seem like a problem to me. He never threw up or was hung over. He could handle it. From what my buddies told me, Brett polished off about half a handle of alcohol in 45 minutes. I think he was casually drinking before that during the day."
"He would always be drunk or be drinking," said Emma Livorno, 18, one of Brett's closest friends. "No matter where he was going, it seemed like he would be drunk."
Another one of Brett's good friends, Steve Abbenhaus, affirmed the same thing. "Yeah he drank sometimes," Abbenhaus said. "The last time was way too much. Brett might have downed four water bottles of vodka from what I've heard. From experience, the more you drink the less you think."
Dawn said she would have been surprised if Brett had been drinking as much as every day last summer, even around friends.
"He was so busy with soccer," she said. "I would see him when he would come home [at night] and he was fine." She wishes that, in retrospect, friends would have came forward to talk to her if they suspected Brett of being a problem drinker. She said Brett was ultra-competitive and she could see how for one night, he may try to impress friends. Still, it seemed to all Brett's friends and family that he was just a regular kid doing what seniors do.
Rainbolt said that he and Brett did not drink together that much.
"Last summer he told me he started picking up drinking a lot," Rainbolt said. "I figured it was a phase. I have never seen him drunk to the point of getting sick. Around me he was usually sober. It didn't seem like a problem. I never guessed this would have happened. He would occasionally tell me crazy party stories and I know his nickname was 'Brett the tank.' I told him a few times it's not important to do that. At my frat people are not impressed with how much you can drink. He would say 'I know, I know.'"
Brett texted Rainbolt that day. He told him he was going to a party to have one last blowout with some senior friends.
None of these guys were with Brett at the party that night, though. And no one knows why a picture of Brett was posted on Instagram that night. Or why the 911 call was not made as soon as his face turned bluish from a lack of oxygen. When Brett fell at some point during the course of the night, he bumped his head on something. Experts who treated him at the hospital dismiss that from having any bearing on his death. Friends laid him on the couch to sleep it off a half hour after finding him on the lawn. So much still remains unspecified about the details of the night.
"I'm thinking how could the police not push these kids to get more information," Dawn wondered. "But I can see from our point-of-view that it can be hard to talk." Norm talked to one of the girls close with Brett. She told him that since she wanted to study education in college, "if I get arrested, I can kiss that dream goodbye." Underage drinking is a sensitive subject whether talking to authorities or to parents.
"We had plenty of conversations about drinking," Norm said. "We talked about it at home and on the road. I told him you never know how your body will react. I think what happens is after a few shots your decision making is impaired and it goes down hill from there."
A 2011 University of Missouri study affirms Norm's statement. It found alcohol dulls the brain signal that warns people when they are making a mistake, ultimately reducing self-control. In essence, that is the message the Finblooms have been spreading to in-state high schools and churches where young people gather.
In the last six or so months since Brett's death, the Finblooms have begun carrying out a campaign in remembrance of their son to encourage minors to make the call for a friend in need. They call it "Make Good Decisions."
That was the message conveyed when they came to speak to a group of new Greek students at Butler University Jan. 23, 2013. The Finblooms were accompanied by a couple representatives of Promising Futures of Central Indiana. The non-profit is aiding them in spreading the message about Brett and about underage binge drinking.
A news video served as the opening to the presentation. It showed Brett's funeral and casket being lowered into the ground. The chatty group quieted down. In the video, a priest at the service described Brett's life as being "too short, but awe inspiring." After the video, Dawn took the podium. She drove home the point that alcohol can make smart kids stupid. She urged students to cooperate with police to save a life and to make good decisions. Norm also spoke shortly. The hundreds of students left the auditorium with an impactful message in mind.
Michele Whelchel, director of community affairs of Promising Futures has helped to lead the effort to spread awareness. Thousands of wristbands that read "Make Good Decisions…Brett Finbloom" are distributed wherever Norm and Dawn speak. They have also had t-shirts made and sold about $1,000 worth. The wristbands are a symbol of an everlasting pain that Norm will never relinquish.
"There is sadness in everything," he said. "Even when we have a happy moment or hour, no matter what our minds go back to it." His voice trembles and a tear forms for the first time in the interview the last hour. "Every night, I take off these wristbands and set them in the same spot. The reason I do that is because I hope it's a nightmare and that when I wake up in the morning, they're not there. Every morning, they're in the same spot. Eventually, you develop a new normal without your kid, but it's a sadder normal." He had cried only three times in his life prior to loosing his son. Now, he cries every day.
"Brett would be very, very mad and embarrassed at himself right now. We're positive. We don't want another parent to have to deal with this. It absolutely sucks." Norm noted that holidays are especially difficult. Their anniversary will forever be marked by sadness instead of happiness. Birthdays—falling on consecutive days for Brett, Dawn and Jenna—will be a marathon of memories of what was and what would have been.
"My life shattered into a million pieces on Aug. 5th, 2012, Jenna said. "Nobody ever thought a guy like Brett would die from alcohol poisoning. Brett was hilarious, smart, compassionate, kind, a shoulder to cry on, real, genuine, outgoing…and I could keep going."
Dawn almost felt guilty the whole thing unfolded as it did. She had been out-of-state to be with an ailing parent back in Oklahoma the nine days prior to her son's passing.
"I think of Brett every morning, and maybe if I'm lucky, I'll have a dream with him in it," she said. "I would rather be asleep than awake."
Livorno, who had a special relationship with Brett, feels the same way.
"If I would have been there I feel like I would have called the cops sooner," she said. Livorno was at home with a friend the night Brett died and said he likely fell and hit his head when he stepped out on the lawn to call her. He had been calling and texting her all night to meet him at the party. "Something would have been different if I was there," she said. The two became especially close during the summer when they spent nearly every day together.
"I knew he liked me," Livorno said. "In his last month alive I realized I had feelings for him too but I did not do much about it. Every day I regret not telling him how I felt. I would do anything in the world to be able to tell him that. He was definitely going to be the guy I was going to marry."
Brett's absence has distraught the relationships he had with friends and the close-knit Finbloom household. Brett filled them with life.
*   *   *
Remembrance and Implications
There is little debate that underage drinking is widespread and can be dangerous. Alcohol quickly crosses cell membranes, but takes 30 to 90 minutes to be processed by the liver. Negative effects of alcohol are not limited to short-term consequences, either.
Alcohol increases the risk of certain cancers of the mouth, esophagus, throat, liver and can seriously harm other organs like the brain and, especially, the heart. A study published in Men's Health found that rats who were fed levels of alcohol equivalent to a human binge drinker for a month had 19 percent more clogging and blockage of arteries than mice given moderate amounts. John Cullen, Ph.D., wrote that a human could see comparable effects in as little as six years of regular weekend binging. "Drinking this heavily every weekend would lead to a very unhealthy person in his 30s," Cullen said in the article.
A University of California study found that large amounts of alcohol can cause blood vessels to close up in the brain, killing cells. The most affected region: the prefrontal cortex, which directs and aids behavior. Alcohol can also damage temporal lobes–the brain's emotion center–"frighteningly quickly." Dr. Daniel Amen, who conducted the study, wrote that he has seen 18-year-olds who already have signs of serious damage.
"I just did not understand why kids drink to excess or to blackout," Dawn said. "I did not understand what a dangerous drinking mentality there is out there. And I did not know my son was a part of it."
Norm and Dawn are pleased the Lifeline law was passed, but will continue to speak locally to publicize the law. There are currently nine states that have enacted some sort of underage amnesty law. Ironically, Oklahoma was the last state to do so in March of this year. Other states include Colorado, New Jersey, California, New York, North Dakota, Texas, Pennsylvania and Indiana. 91 universities across the nation have Good Samaritan policies that encourage a call to be made with a shield from punishment, half of which concern alcohol.
Brett rests at Memorial Park Cemetery near Westfield, Ind. A few weeks after his death, Dawn paid her beloved son an unplanned visit. His tombstone happened to be delivered and implanted as she watched that day. Instead of sadness, it brought a sense of happiness, like it was meant to be. She insisted, as she cried, that no parent should have to deal with what she goes through on a daily basis.
Dawn finds some peace in knowing that every one of Brett's salvageable organs was donated following his death. One of the recipients was a middle-aged Ohio man who received a vital organ. Other organs and tissues were used for research purposes. No charges were filed by the Carmel Police Department in the incident.
Along with being an amateur artist, Brett often wrote poetry. Just weeks before his death, he wrote a poem.
Family is togetherness
These people are foreverness
The amount of love is crazy
This can crash down when one becomes lazy
Becomes hazy
Bad decisions
Can feel like an open incision
Make a person feel trapped
Prison
Family love never ends
It sprouts and grows
The love brings them together
But this isn't easy
Things get tough
But love can always be found in the rough.
*   *   *
Afterword
It could have been me. It could have been anyone. This issue needs addressing, and now. Underage binge drinking is no joke. I lost my best friend during my senior year of high school to an alcohol-related crash. Two thousand fatal vehicle accidents per year in the U.S. involve drunken teens, so the problem is not limited to alcohol poisoning. I hope Brett's story and his parent's message will stick with you for the rest of your life. I hope that whether you're a high school or college student or a parent, you will take this message to heart so that yours may continue to beat on with each day given to you.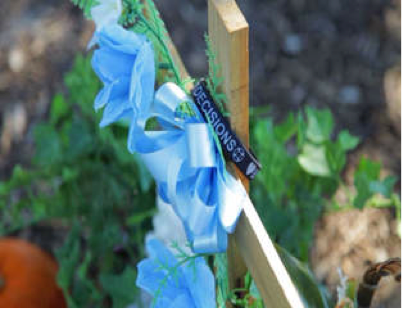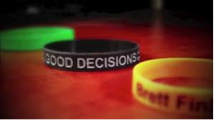 ___________________________________________________________________________________________
Incoming search terms:
brett finbloom
brett finbloom story
butler university intoxication diversion program
Drinker brain
grave of brett ryan finbloom
norm finbloom
solo cups
underage drinking campaign red solo cup