is community. Poetic excellence. Celebrating grand accomplishments. The awesomeness of Butler's MFA program.
Though all these themes apply, what really matters is making the most of tonight's party at the ECCW, a Conversations @ reading at 7:30 p.m. starring two Butler MFA faculty members on the poetry side, Dana Roeser and Chris Forhan.
Permit me to use first names since I was privileged enough to have both Dana and Chris for workshop during my final year in the MFA program. Each are remarkably different poets and professors, and I mean this in the most complimentary way possible. Both have mastered a style and approach that suits their respective personalities.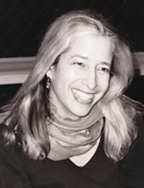 One of the chief causes for celebration tonight is the recent publication of Dana's new collection The Theme of Tonight's Party Has Been Changed, which won the prestigious Juniper Prize for Poetry, presented by the University of Massachusetts Press. Her two previous books of poetry, Beautiful Motion and In the Truth Room, both received the Samuel French Morse Poetry Prize.
In her expansive poems, which tend to be confessional, domestic, and spiritual all at once, Dana's verse exemplifies the book's title, following her stream of consciousness as it zigs and zags its way to vital truths, often flipping themes at the drop of a line.
In one of my favorite poems from the collection, "A Fan, A Hair Dryer, An Air Conditioner: Feast of the Pentecost at Target Supercenter," the form captures the unstoppable kinetic energy of Dana's brain, which processes mortality and the existential comforts of Target simultaneously.
I can't stand—
I mean I really can't
abide—death. Target stays
sparkling clean and perky, at least
the part I can see,
and I try not to remember
the freight cars I saw
before coming
in here, at dusk. One by
one lined up
like huge white
refrigerators on their sides, or,
as has often been
said, coffins. Fired up
and headed to their
destiny, the trees
above, boiling
in the stiff wind,
their green tongues
of flame wagging.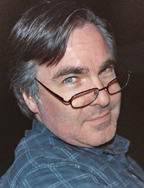 Though Chris has collected poetry prizes for his three collections (his own Samuel French Morse, in addition to the Barrow Street Press Poetry Prize and the Bakeless Prize), he spent his fall semester on sabbatical working on a memoir that promises to illuminate a moving life story.
I am unsure whether Chris will be reading from his new project or even his new chapbook of old poems Ransack and Dance, released in September by Silver Birch Press (read more about it here). The theme of tonight's party is surprise.
The theme of Chris Forhan's work is curiosity, compactness, density. I'm partial to his 2003 collection The Actual Moon, The Actual Stars. Unlike Dana's sweeping lines that bend towards profundity, check out the cohesion and concision of Chris' poem "The Fidgeting," in which every syllable seems irrevocable:
Easy to make prayers to the darkness, to break bread
with the inconceivable. Harder to love
the moon—dusty dead-white relic
in the star museum, bald and obvious
as a drunken uncle. Hard to find worth
in the crooked pine that creaks
outside the kitchen window, every twig
a wagging finger as it lectures
on the miracle of the physical world.
The theme of tonight's party is whatever you make it. Consider this your formal invitation.