Successful Butler MFA graduates look forward to exciting futures and encourage new and current students to fully experience the many valuable opportunities offered by the program.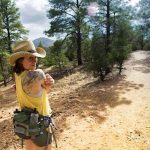 Some graduating students, like Emma Faesi Hudelson, are looking forward to teaching at the college level. She is in the interview process at several major Universities in Indiana. In addition to teaching creative writing, Emma will continue instructing yoga and writing her blog, thebuddhiblog.com. She and her thesis advisor are discussing plans for publishing her thesis, a recovery memoir that moved her audience to tears at her public reading. While a student at the Butler MFA program, Emma was a Teaching Fellow, a writing mentor for WITS, and the poetry editor for Booth.
Emma's advice to new students: "Take your time to explore and find what you are meant to do. I came in thinking I didn't want to teach, but I fell in love with it. Take advantage of all the opportunities the program offers: read for BOOTH, come to conversations@efryo, go to a poetry lunch hour, take Writing in the Schools… just get involved."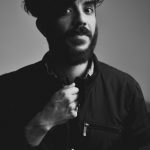 Other graduating students will continue their creative writing education by pursuing PhD degrees. Kaveh Akbar will work on his PhD in poetry at Florida State University. To the delight of all poetry fans, he will continue to write Divedapper, his highly touted blog where he shares conversations with his poetic heroes. He is also attending the Bread Loaf writing conference this August.
Kaveh's advice to new students: "Just say yes to everything. Go to every visiting writer event, whether or not it's in your genre. Work with BOOTH, work with Bridge. Just say yes. You'll get so much more out of the program than you would by just going to classes. The MFA is what you make of it."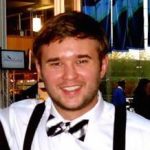 Luke Wortley was recently hired as a high school teacher at a school serving Indianapolis' under privileged students. Teaching is his calling, and teaching this population is Luke's passion. He says, "I chose the Butler MFA because of its mission to make itself an integral part of not only the (Butler) campus community but also Indianapolis as a whole; I came, in short, because of Writing in the Schools. The WITS program informed me as a writer, served as a foundation for my identity as a teacher, and made me a better version of myself." Luke will continue to write and seek publication. He's already been printed in several journals and magazines including:  Inch in Durham, NC; Pea River Journal in Midland, MI; Milkfist in Sacramento, CA; Limestone at the University of Kentucky; and his interview with Karen Russell was published in BOOTH.
Luke's advice to new students: "Say 'yes' to everything – whether it is for pay or not. Eventually, if you're present, and if you follow through, people will notice. Go to the extra Q&A, do the optional revision for workshop, run that errand for the English Department. Take advantage of WITS, the teaching assistantships, BOOTH, whatever. Do it all, do it well."