Butler's MFA classes officially start today. However, the fun has already begun. Here at the Butler MFA, we like to work hard, play hard, and write best. We aim to build a community of writers who will support students for life, not just three years.
Last Saturday, the Efroymson Center for Creative Writing was packed with faculty and staff, new and returning students, and alums for the annual Welcome Back Celebration. Delicious food, drinks, and conversation were enjoyed by all.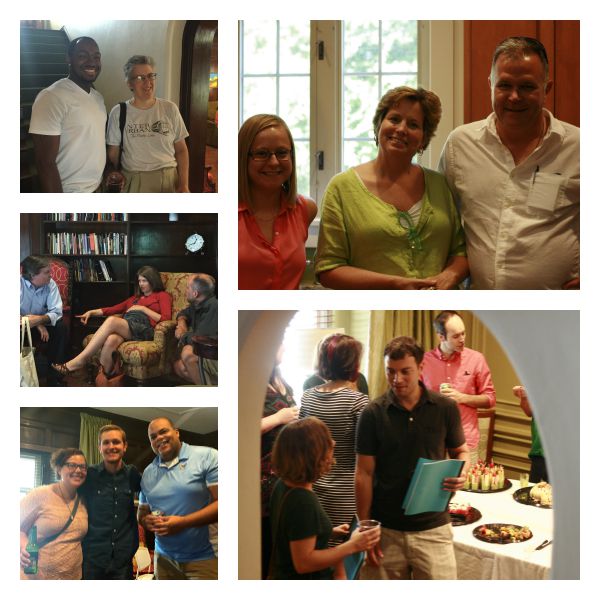 Monday, Booth held its annual kick-off meeting at the ECCW with a pizza party and orientation session for new readers. The turnout was fantastic, and all the editors and readers are excited for a great year.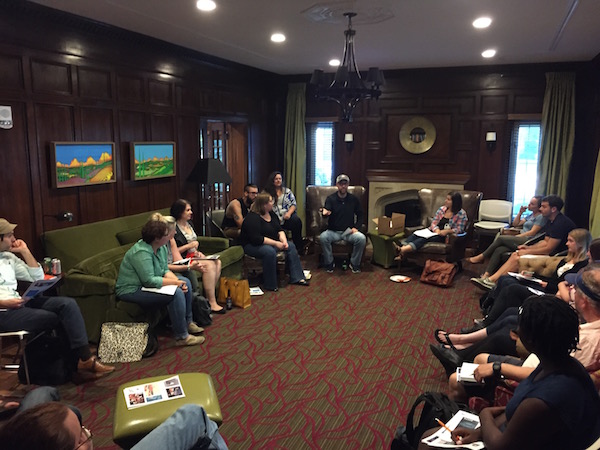 Tuesday, a feisty bunch gathered a few miles off campus at the Broadripple Brew Pub for Trivia Night. Poets, fiction and nonfiction writers, along with a few professors and spouses, united to create two powerhouse trivia teams. Although neither team won the grand prize, one team did out perform the other earning major bragging rights. There was talk about making Trivia Night a regular gathering. Look for notices on the MFA facebook page.