The Butler MFA doesn't slow down during the summer months. Beyond summer classes, exciting happenings kept our writing community thriving and our writers engaged.
Divedapper Poetry Carnival
Mindy Dunn, Dan Barden, Kaveh Akbar and a team of MFA students and alumni transformed the ECCW into a carnival to present poetry to the Indianapolis community like never before. In addition to three amazing poetry headliners, many local poets, workshops for adults and kids, and tons of free food, the carnival provided Alessandra Lynch's poetry machine, poetry fortunes, a photo booth, face painting, and many make your own poetry stations. The event showed Indianapolis how fun and beautiful poetry is.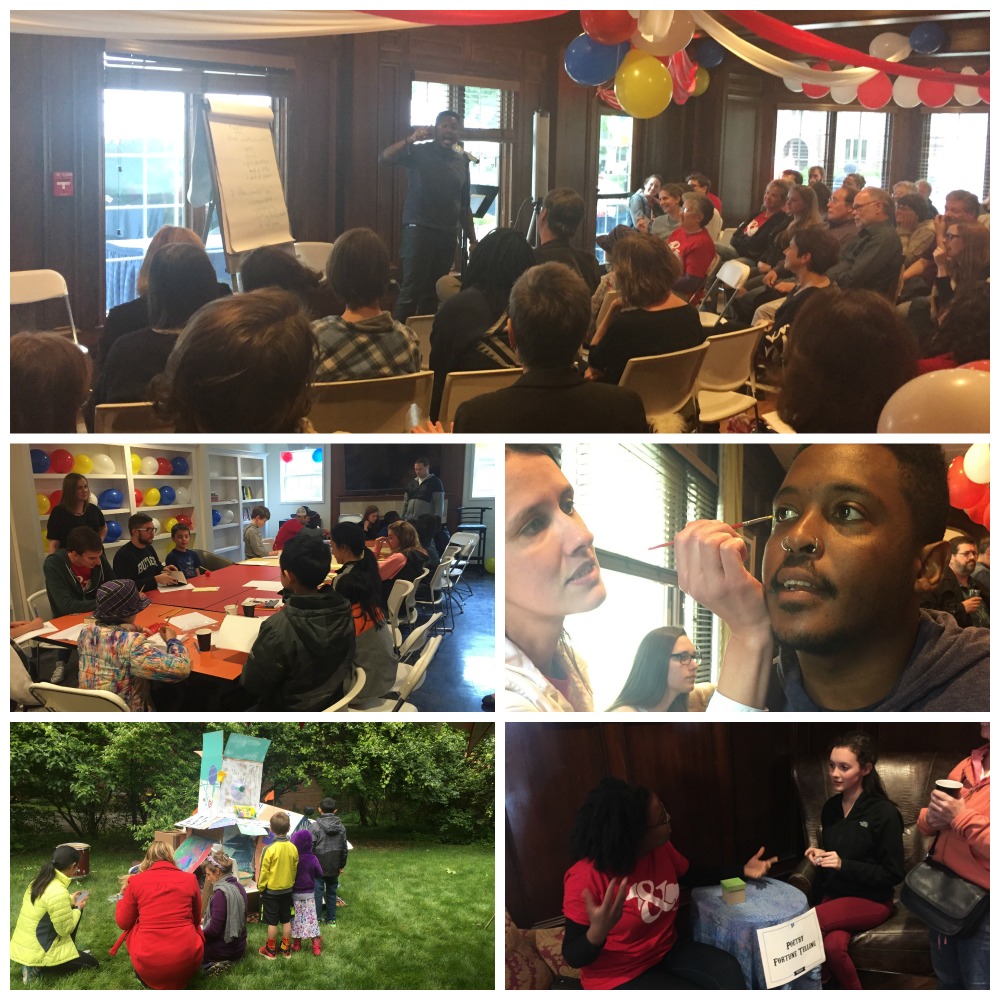 Faculty Publishing
Three (yes, three!) of our MFA faculty published books this summer.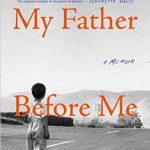 Chris Forhan, professor of poetry: My Father Before Me
An award-winning poet offers a multi-generational portrait of an American family—weaving together the lives of his ancestors, his parents, and his own coming of age in the 60s and 70s in the wake of his father's suicide, in this superbly written, "fiercely honest" (Nick Flynn) memoir.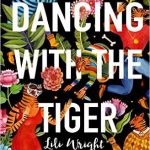 Lili Wright, adjunct professor: Dancing with the Tiger
When 30-year-old Anna Ramsey learns that a meth-addicted looter has dug up what might be the funerary mask of Montezuma, she books the next flight to Oaxaca. Determined to redeem her father, a discredited art collector, and to one-up her unfaithful fiancé, a museum curator, Anna hurls herself headlong into Mexico's underground art world. But others are chasing the treasure as well.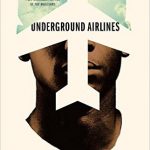 Ben Winters, adjunct professor: Underground Airlines
Underground Airlines debuted on the NYT Hardcover Fiction bestseller list at #20. It also enters the Indie Bestsellers List (compiled by the American Booksellers Association) at #11.  On the NPR program "Fresh Air," Maureen Corrigan says it's "an extraordinary new novel of alternate history" that "jolts readers to a heightened awareness, making us see just how much of the nightmare of what could have been is part of the all-too-familiar reality of what is."
Writing for Wellness Initiative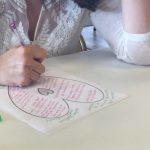 Under the guidance of Hilene Flanzbaum, Butler MFA students held writing for wellness workshops throughout the city all summer. The locations included Eskenazi hospital, Gigi's Playhouse, Butler University Health Services, and American Village Senior Community. This initiative is an ongoing project with the goal of bringing the therapeutic powers of creative writing into the Indianapolis Community. The workshops will continue in the fall at repeat sites and new ones including Indiana Women's Prison and Indiana Youth Group. To get involved in this outreach, contact Hilene.
Butler Creative Writing Summer Camp
Many Butler MFA students acted as mentors and teachers for hundreds of students during the Butler University's Creative Writing Camps. Creative Writing Camp offers an intensive and entertaining week of workshops to help young writers develop their talent and passion for writing. Mentors prepared and conducted writing lessons and workshops and planned inspirational field trips to places like the Indianapolis Art Museum.