The event gets its name from the one billion women and girls that are estimated to be raped in their lifetime. It's held on Valentine's Day, and people around the world dance to end sexual violence against women and all people that experience gender violence.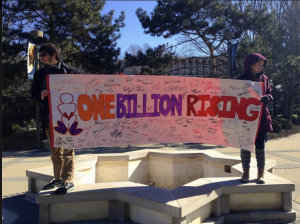 *photo: Vic Overdorf
Also known as Take Back the Night in which we host a candlelight walk for those that experience sexual violence and discuss on how to end rape culture on our campus.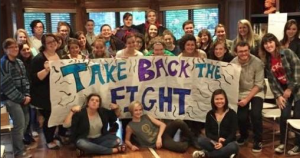 An original event held for the first time this past February where stories sent anonymously by Butler students are read as monologues to voice their sexual experiences (or lack thereof), to educate, and promote sex positivity.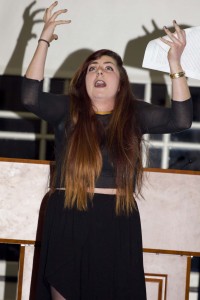 *photo: Eric Medrano
I Can't Believe It's Not Vagina Monologues
Similar to The Vagina Monologues in that it provides empowerment, but it's no longer only empowering for women with vaginas.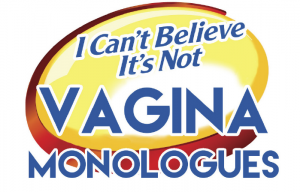 *logo: Mel Schwandt
A whole month where we celebrate women's accomplishments (which should really be every day, but we digress). We host various lunch lectures, tables in Starbucks, and a larger event in March.