Planning
Lesson planning applies to video recording too!!!
Set a clear objective (one topic) for the recording
Be able to meet your objective with one boards worth of content or develop a transition
Consider pre-writing or drawing some content
Any images or text you add should have black background
Practice on equal sized white board
What to Wear
Don't wear black – you will blend into the background!
No logo's – they will be inverted in the recording
Dark blue works best
Markers
When writing on the board, look at what you are writing.
When talking about something on the board, point at it and look at it.
When you aren't writing or pointing, look at the camera.
Leave yourself a window.  Or at least try not to draw horizontal lines through your eyes or mouth.
When pointing, try to point from the side, not from the back, so your fingers stand out against the background
Don't erase during the recording if you can avoid it at all.
During the Recording
Here is an example of a Lightboard recording that also provides an introduction.
If you are creating a series of videos for the same course you don't need an intro for each one
Make sure you look into the camera when you aren't writing on the board
When referring to something on the board point to it
PowerPoint
Set-up for 16:9 ratio and black background BEFORE you create slides – PowerPoint doesn't take changes to format well
Don't use the usual bullet point talk – BORING!!!
You can run a movie in PowerPoint and point to or talk about the video
You can make secret dots in black on the glass and point to those during your PowerPoint
Other Ideas
Add hand written text to a PowerPoint slide as you talk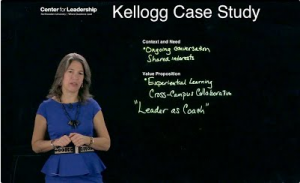 Run Matlab and create a moving graph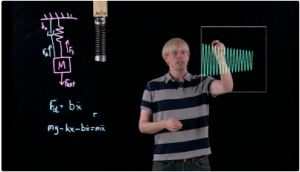 Annotate real objects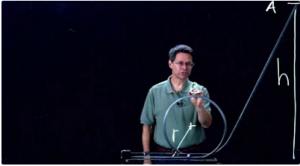 Run a video and discuss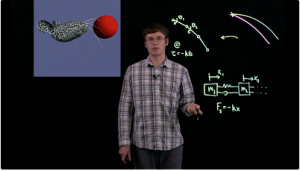 Present live code and discuss