Sav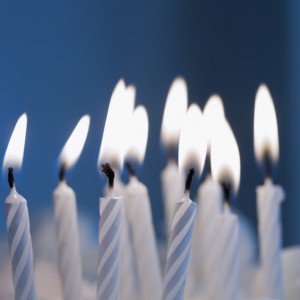 e the date!  Irwin Library may be a bit noisier than usual on Monday, Sept. 9, from 2:00-4:00 pm as Butler University celebrates the 50th anniversary of the day the library opened. Join in the fun as we eat cake and share memories to the Billboard top 100 hits of 1963. Guests are encouraged to wear vintage '60s attire, so put on your letter sweater, tease your hair into a beehive 'do, or just come as you are!
The celebration will be held in the atrium and Collaborative Learning Space on the main level of Irwin Library.  Two exhibits, "Irwin Library: Celebrating the Past, Imagining the Future" and a juried photo display, will be open for viewing during the party.  The winners of the Irwin Library photo contest will be announced.
Designed by renowned architect Minoru Yamasaki, Irwin Library opened on Sept. 9, 1963.  The Irwin-Sweeney-Miller Foundation of Columbus, Indiana, donated more than $1.5 million of the $2 million construction costs for the library.
This event is free and open to the public. For more information, contact Regan Bright at (317) 940-9926 or rbright@butler.edu.