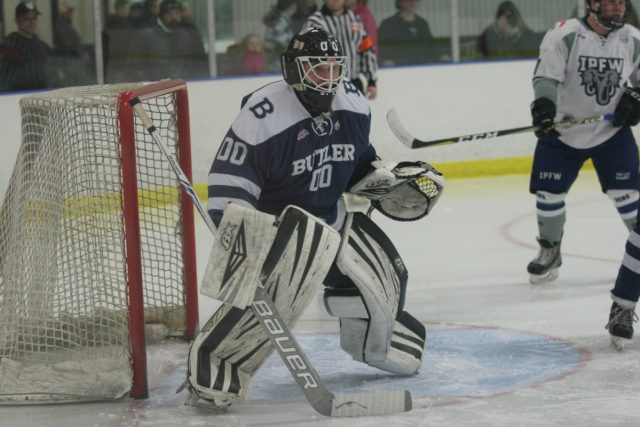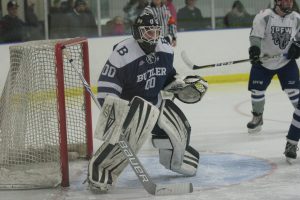 -By Will Haughey
The Butler Bulldogs Club Hockey team swept Wright State in 2 games this past weekend as they try to end the season on a good note.The Bulldogs started out the season 0-10, but after going 3-1 in there last 4 games they have now improved to 3-11.
On February 1st and 2nd Butler traveled to Dayton, Ohio to take on the Wright State Raiders in a 2 game stint. The first game was dominated by the Bulldogs defeating the Raiders 9-2 led by a 2 goal performance from Jack Becker. Game 2 of the series was a come from behind thriller, in the beginning of the 3rd period the score was 5-2 Raiders, but the last ten minutes of the game was all Bulldogs scoring 4 unanswered goals and finishing it off with an empty netter to make the final score 7-5.
Despite the fact that Butler has had a rough season, team morale is on the rise after back to back wins. Butler defenceman Will Huyler said, "It boosted our morale a lot especially with the playoffs approaching".
The Bulldogs now have 1 game remaining until the start of the playoffs, that game is scheduled to be at the Frank Southern Ice Arena on February 10th at 10:30 pm against the Indiana University Hoosiers.