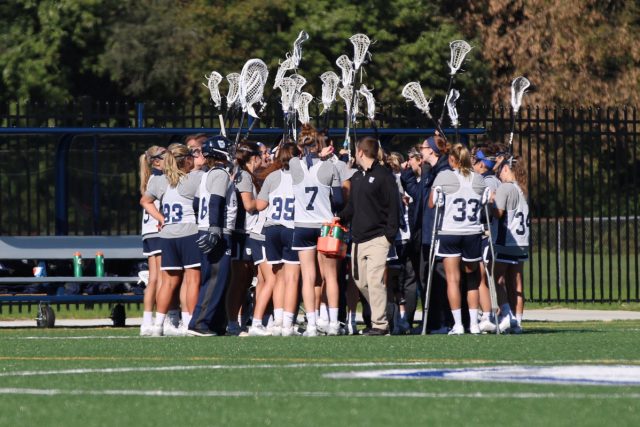 The Bulldogs women's lacrosse team is set for its game tomorrow at 3 p.m. against Kent State at Varsity Field. This game will be their first of four straight home games where they will face off against Kent State, Central Michigan, St. Bonaventure, and Louisville.
The Bulldogs are looking to bounce back after their first two games of the season, which makes them 0-2 on the season. Their first game ended with the outcome of the team falling to Duquesne 16–8 at home while the second was a similar outcome, falling to Detroit Mercy 17–13 in Michigan.
In the two games the team has played so far, eight players have a point including Haley Hallenbeck, who netted a hat-trick against Detroit Mercy. The team has played all 23 players on its roster in at least one of the games.
With the help of team top performers, Ashley Guerra (7 goals, 1 assist) and Karina Latsko (5 goals, 1 assist), the Dawgs are looking to come away with a victory against the 0-2 Golden Flashes to get their season back on track.