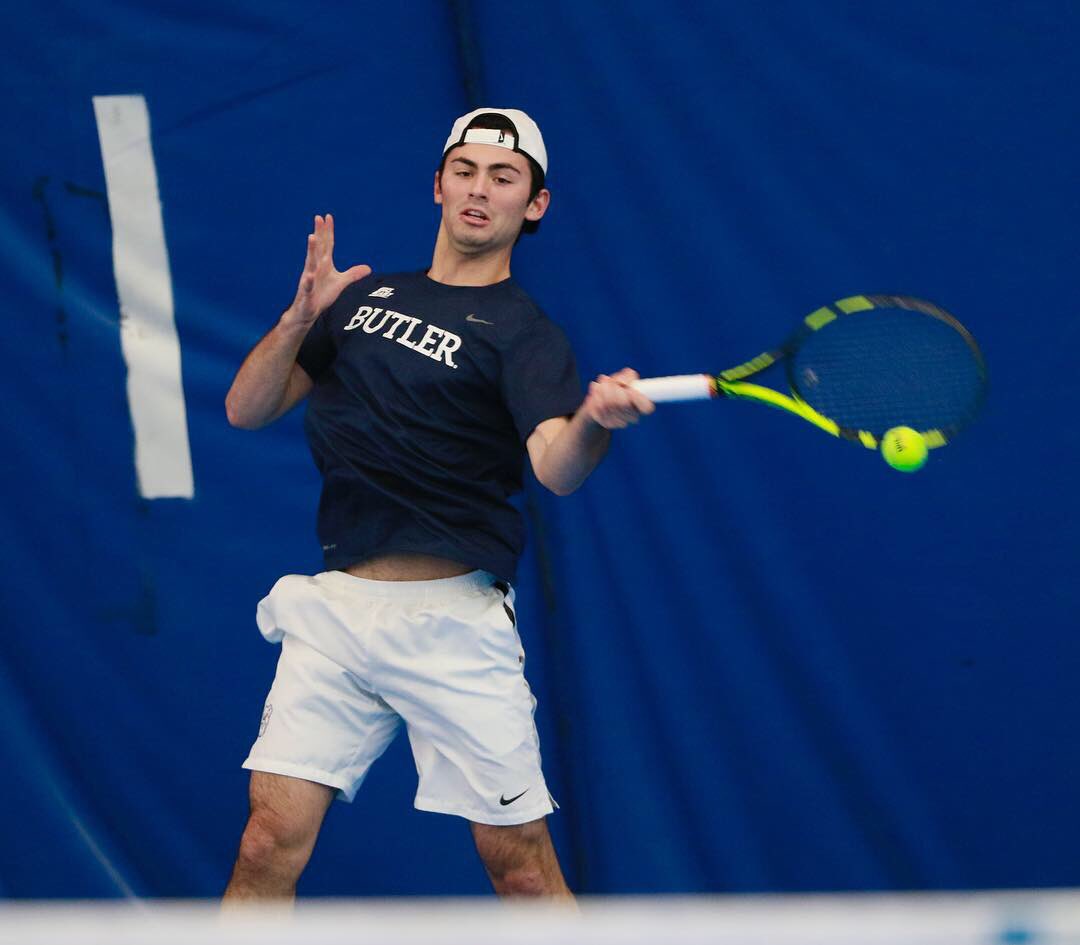 This past weekend Butler University's Men's Tennis Team squared off against two Big EAST competitors. The Bulldogs ended the weekend with one win (Villanova) and one loss (St. John's). Both games were on the road.
In the team's first in-conference match, the Bulldogs defeated Villanova 4-3.
Mason Dragos started out the day with a loss in doubles with partner Ryan Roegner 7-6 in three sets but came storming back to help the Bulldogs win singles with a 6-0, 6-1 victory over Villanova's Stefan Suarez.
Thomas Brennan, Adrian Mag, and Michael Dickson also tallied wins during their single matches.
The team struggled in doubles play, losing two of the matches and not finishing the third.
After playing in Pennsylvania, the Bulldogs were on the road and set course for Queens, New York where they met with the St. John Red Storm for their second in-conference game.
In the two teams first ever match, Butler lost 4-1.
The number one doubles pairing for the day, Mason Dragos and Michael Dickson, came out on top from their match by a score of 6-2. Spencer Lang and Thomas Brennan also secured a win as they rolled past their opponents 6-4.
Opposed to Friday, the Bulldogs needed help in the singles department, dropping all but two matches. Brennan and Roegner beat their opponents in unfinished matches.
After this weekend the Bulldogs are 15-6 overall on the season while 1-1 in Big EAST competition.
The teams next challenge comes on Wednesday, March 3 as they take on Ball State.