On Oct 16th Heather Hazelwood, Jeana Rogers and Larry Darling took a field trip to investigate the technical side of the Lightboard. We spoke with the folks who installed the system about the technical side of things as well as the people supporting it's use.  They were very helpful in sharing their lessons learned.  Thank you Brian Burchett and team at Notre Dame Lightboard!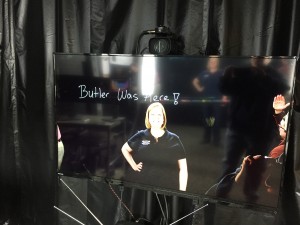 Heather Hazelwood (co-author of Innovation Grant proposal)
experiences the Lightboard at Notre Dame.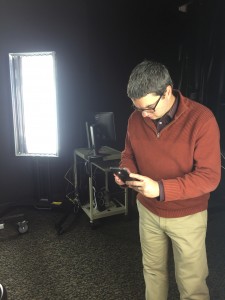 Larry Darling (Information Systems Analyst – Butler Lightboard builder)
takes pics of Notre Dame Lighboard set up.