Come to the Irwin Library and check out the entrants and winners of the Irwin Library 50th Anniversary Art Contest!  Student and staff members were asked to create works relating to Irwin Library, experiences in the Irwin Library, or relating to library resources (including books, computers, magazines, etc.) or using such materials to create a work of art.  The required medium was two and three-dimensional art, including altered books.  Photography was not accepted, as our previous contest was for photos only.
Thank you to all who participated!  We had many fine entries that made our judges' task a very difficult one.  Winners were adjudicated on execution and expression of the contest theme.
The winners are:
1st Place – Mara Olson's "Irwin, Window to Inspiration"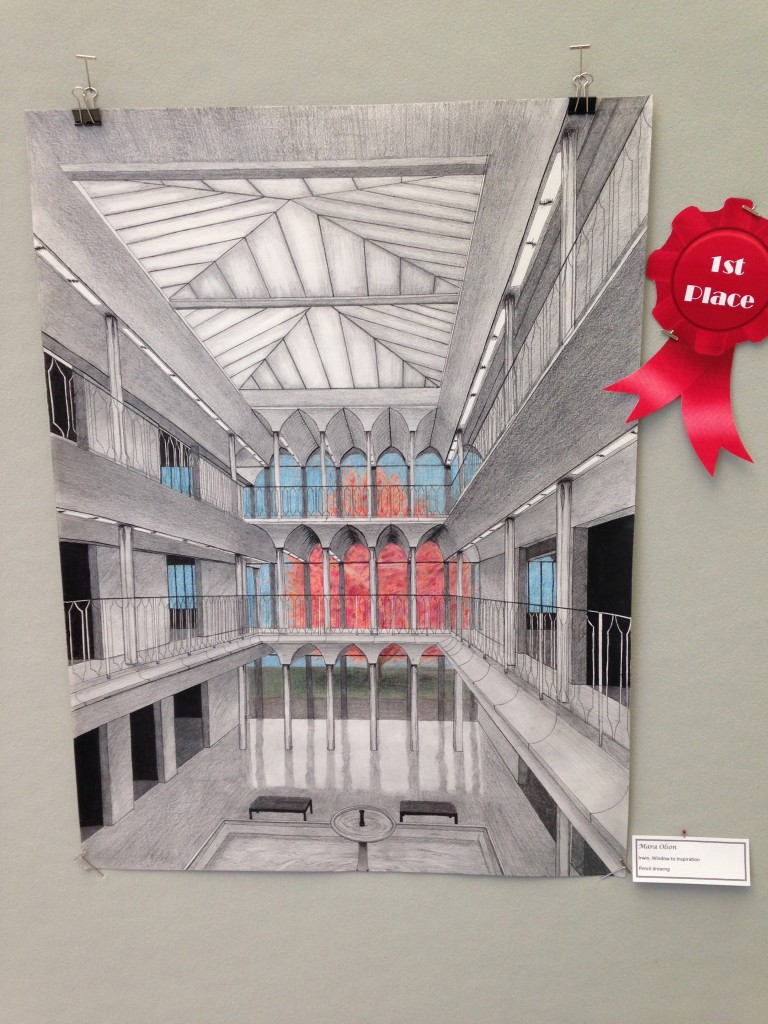 2nd Place – Abbigail Miles's "Memory Book"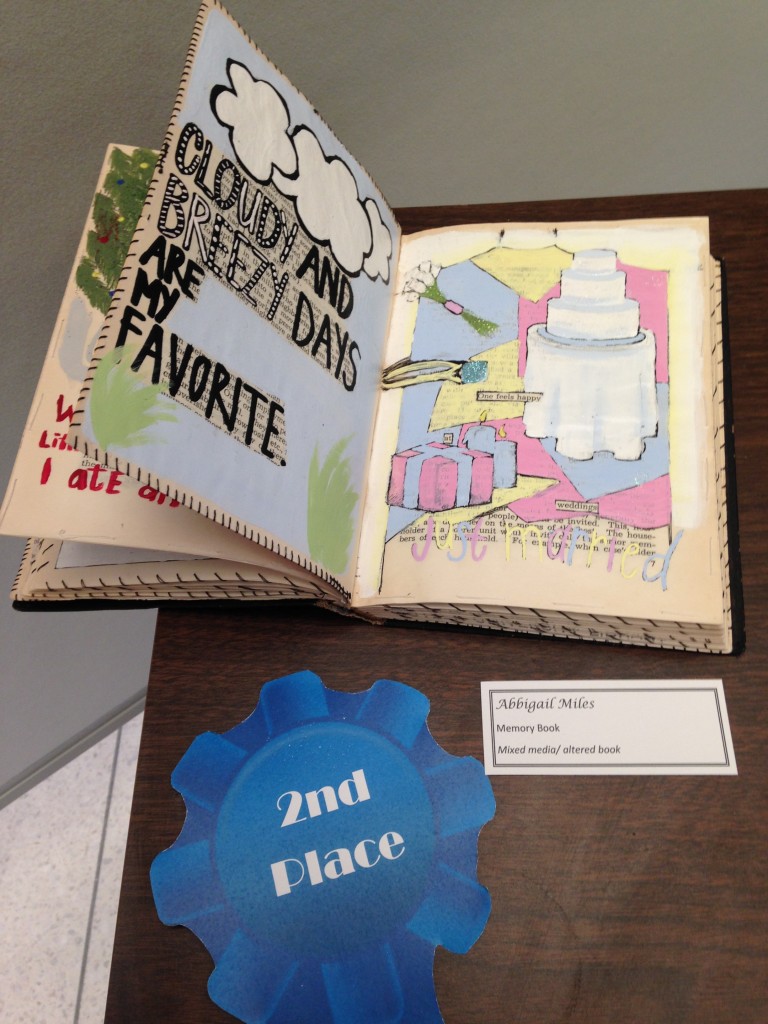 3rd Place – Rachel Hahn's "Self-Portrait"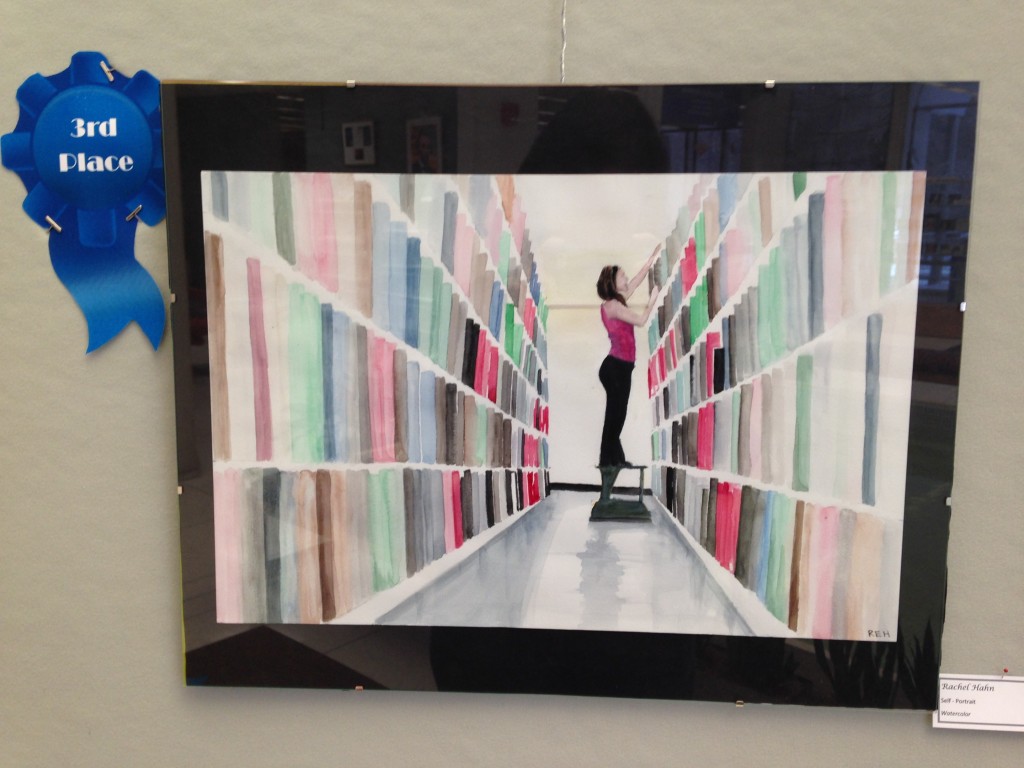 Judge's Choice Award – Allie Deno's "My Adventure Book"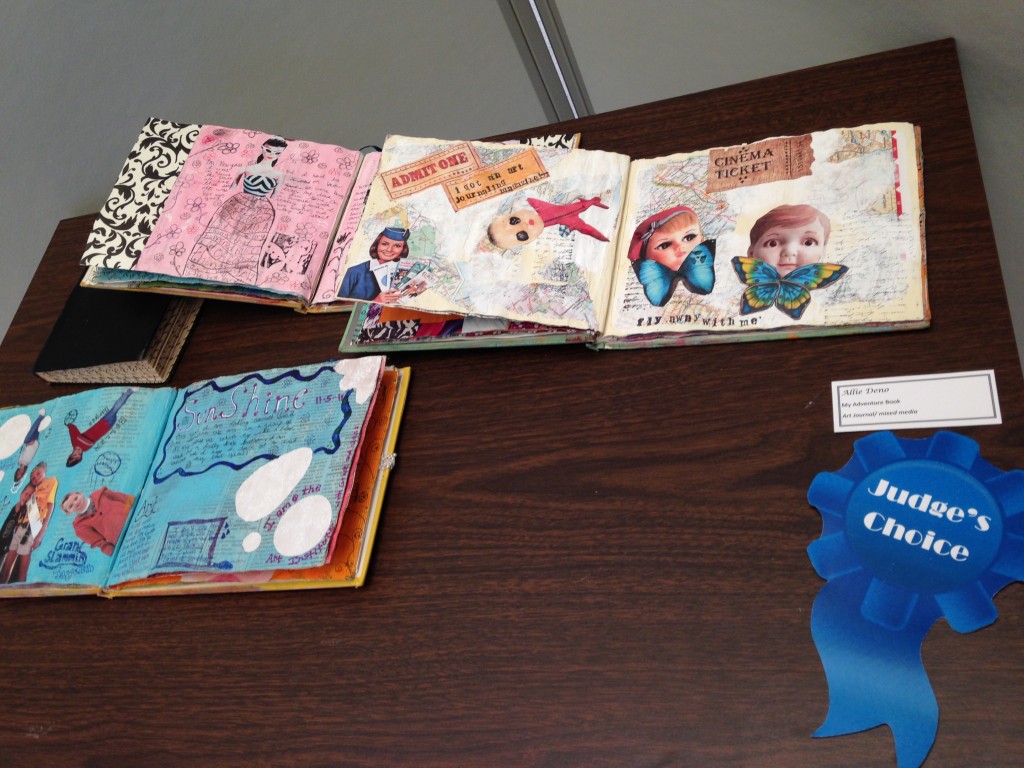 Thank you again to everyone who entered!  The talent shown by the participants has been incredible, and we are certainly enjoying having all of this beautiful artwork on display here in our atrium!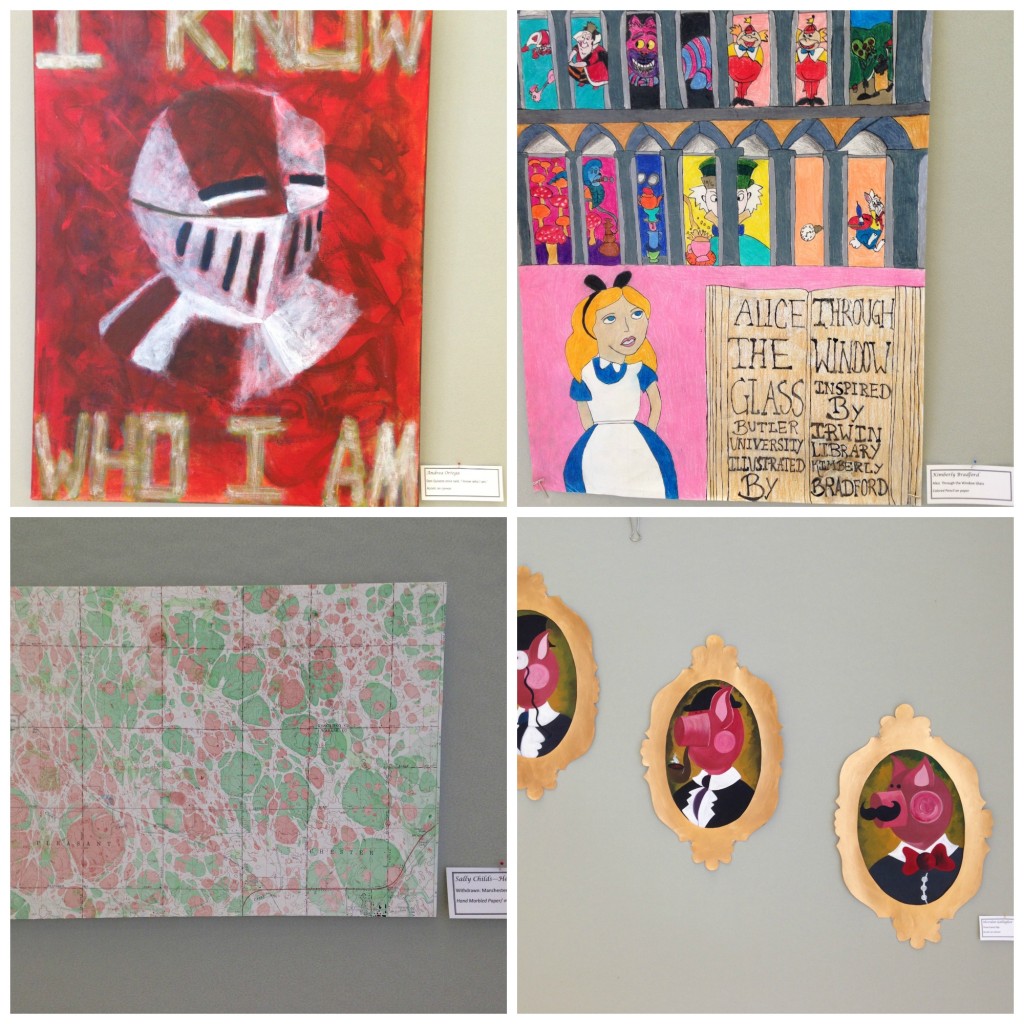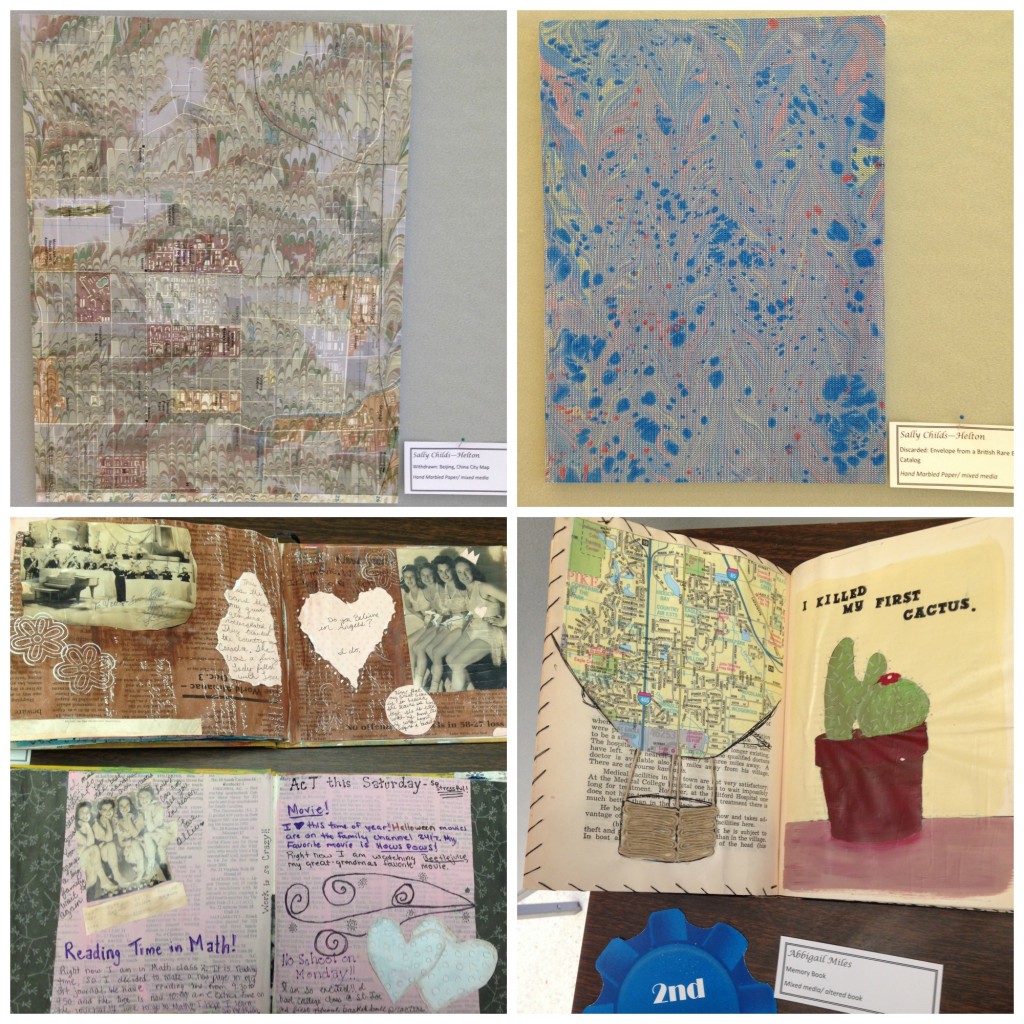 Follow the library on Facebook: https://www.facebook.com/butlerlib
Follow the library on Twitter: @ButlerLib