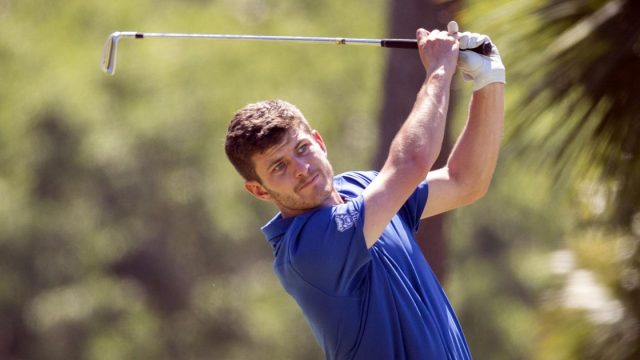 After finishing with a team rank of 14 out of 17 on Monday, the Bulldogs were able to improve to 9th.  The three round event ended on Tuesday.
The Bulldogs shot a final 296 Tuesday and tied for the fourth lowest team score of the day.  The team's final score improved by 10 shots over the second round and 15 in the opening round.
Butler finished in 9th place with a score of 913 (+49).  San Francisco and Cal State Fullerton tied for first with 876 (+12).  Cal State Fullerton's Derek Castillo finished first individually at 208.
Butler's top performer was Patrick Allgeier who tied for 9th at 222 (+6).  He finished with 73 Tuesday after knocking down four birdies.  Monday he opened with a round of 76 and finished his second round with another 73.
One of Butler's sources for improvement Tuesday was Micheal Cascino who swung smoothly to a 69 to move into a tie for 19th place.  His score tied for the low round of the day including five birdies and one eagle on the 17th hole.  He improved to a tie for 19th after having an opening round of 80.
The Bulldogs return back to the competition March 9th and 10th in Jacksonville, Florida.  This will begin the team's annual spring break trip hosting the Benbow Invitational.