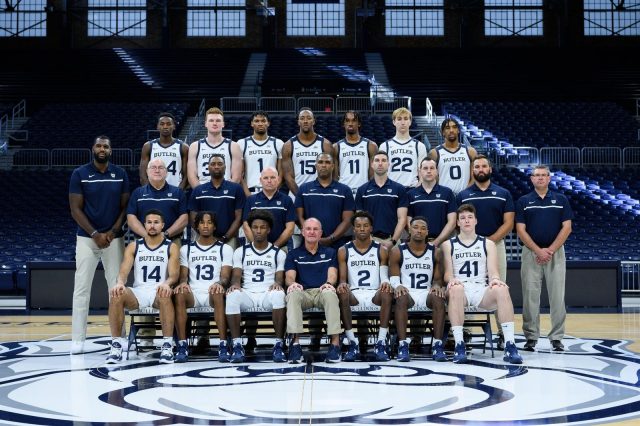 The 2022-23 Butler Men's Basketball season has been wrapped up for a little while now, but it is never too late to see how our future Bulldog's roster will pan out for next season.
While this season did not go as planned as many Bulldog fans could have hoped, there was lots of speculation in the postseason on whether or not the team would run it back. To Butler's surprise, many of the players who called Hinkle home will now be taking their talents elsewhere.
As of right now, there have been four transfers for the Bulldogs. Junior guard Chuck Harris has transferred to SMU and sophomore guard Jayden Taylor has gone to NC State. Myles Tate will be taking his skills to Appalachian State and Myles Wilmoth has verbally committed to Hofstra University.
While they have not committed just yet, sophomore guard Simas Lukosius and Red-Shirt Freshman Pierce Thomas have both entered the transfer portal. And with Manny Bates declaring for the NBA Draft and Eric Hunter graduating, the Butler roster is looking slim heading into the 2023-24 season.
But it does not go without saying that Butler has not been proactive, as they have picked up seven transfers and incoming recruits so far. One such acquisition to keep an eye on is Peirre Brooks the second. Brooks was a top 60 overall player coming out of high school and was a four star while playing two years at Michigan State University.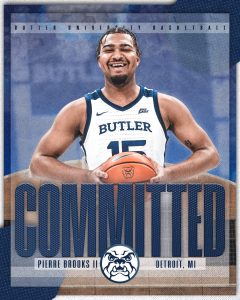 When asked about the potential of the new recruits and what they can bring to this new Butler squad, 3-year Butler basketball manager, Jack Hobson said, "I'm really excited about the guys we got. I think we got great guys with multiple years of eligibility that we can build around and turn this program around quick".
While much of the old roster that Butler has come to love and cheer on is now gone, a new brand of Butler Basketball is on the horizon, and it is looking quite promising.