Home
Authors
Posts by Jake Bedell
Jake Bedell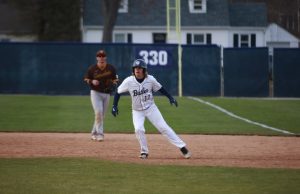 Butler outscored the Crusaders 17-11 over the course of the three-game series this past weekend. After splitting a double-header on March 23, the Bulldogs...
By Chelsea Groves As an automatic qualifier for the WNIT, @ButlerUWBB (22-9) came out victorious in their first postseason appearance since 2014, 89-72. This was...
The Bulldogs took the trip to New Orleans this past weekend to take part in the Allstate Sugar Bowl Baseball Classic. Originally, three games...
The Butler softball team looks to start their 2019 season on a higher note than last year's finish. Last year, the Bulldogs did not...