March Madness?
Dear Friends,
It is March. Let the madness begin.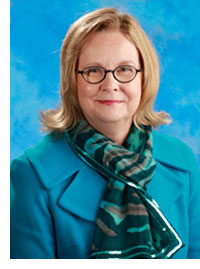 For many of us, especially loyal Butler fans, March Madness is the term used to describe NCAA tourney time for basketball. Yet for those of us in education, it is a madness of a different sort—the culmination of the testing season (year!) as statewide tests open and close their magic windows of evaluation periods. Yet during this frantic season of measuring and comparing, there is a lot we can learn from our counterpart in the "madness"—basketball.
In an interview with Pat Forde of Yahoo Sports, Coach Brad Stevens of Butler's men's basketball team shared this perspective on the final play of the Bulldogs' nail-biting 64-63 win over Gonzaga in January.
"What goes through my mind is, the hay is in the barn. A guy makes a shot like that or doesn't, it doesn't define who we are. It doesn't affect how I evaluate our team. It doesn't break our season. I'm a huge person on growth over prize."
Growth over prize. Isn't this what we are after as educators?
You and your students shouldn't be evaluated on the basis of one isolated moment. You seek the opportunity to show your students growth over time, as opposed to the outcome of a one shot test. The writer who interviewed Stevens could see the logic in this as well, stating this about the coach:
"He is analytical enough to know that his team's performance cannot be accurately appraised on the basis of a single shot going in."
Now, in the current culture of testing and the various "prizes" awarded for these single shot tests, I realize that emphasis on growth may seem as unobtainable as the half-court shot, but I encourage you to consider the following:
Find ways to publically share and celebrate student growth in ways that have nothing to do with testing and "data walls." Invite parents and community members in for an evening to see and hear from students as they share their learning from projects, original pieces of writing, conceptual displays of thinking, or student-led research.
Invite experts to be members of your learning community. When we invite others to learn with us, then they begin to understand the depth of thinking, interest, and knowledge that students have about particular subjects.
Be careful not to overemphasize the testing weeks with your students. We say we don't want standardized tests to be the defining factor of our students, yet we often treat the weeks of testing like the defining moment of the school year. Great coaches work very hard to keep routines exactly the same during March Madness because they know that consistency will more likely produce the same quality of results they have achieved all year. You, as the coach of your classroom, will more accurately project to your students that you are confident of their outcomes if you don't drastically change the routines.
Whether in basketball or the classroom, it is easy to get caught up in the madness. Just remember that one shot does not erase an entire body of work. Continue to help your students grow every day and remember that part of the success comes from loving the game.
Until next month,
Dr. Ena Shelley
Dean