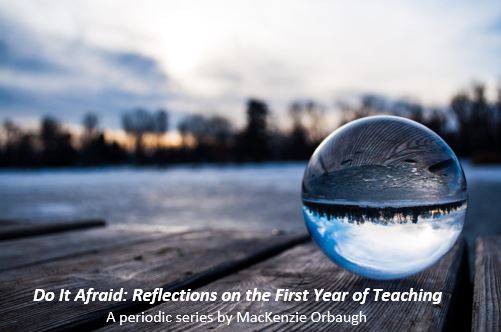 Editor's Note: Ms. MacKenzie Orbaugh is a 2019 graduate of Butler University's College of Education.  She has generously agreed to document her journey during the first year of teaching to better inform, prepare and celebrate the challenges and opportunities that preservice and new teachers face.  Her series will be featured on the Butler COE Blog throughout the 2019-20 year.  Ms. Orbaugh teaches Kindergarten at Boone Meadow Elementary in Zionsville, IN.
Snowflakes
By MacKenzie Orbaugh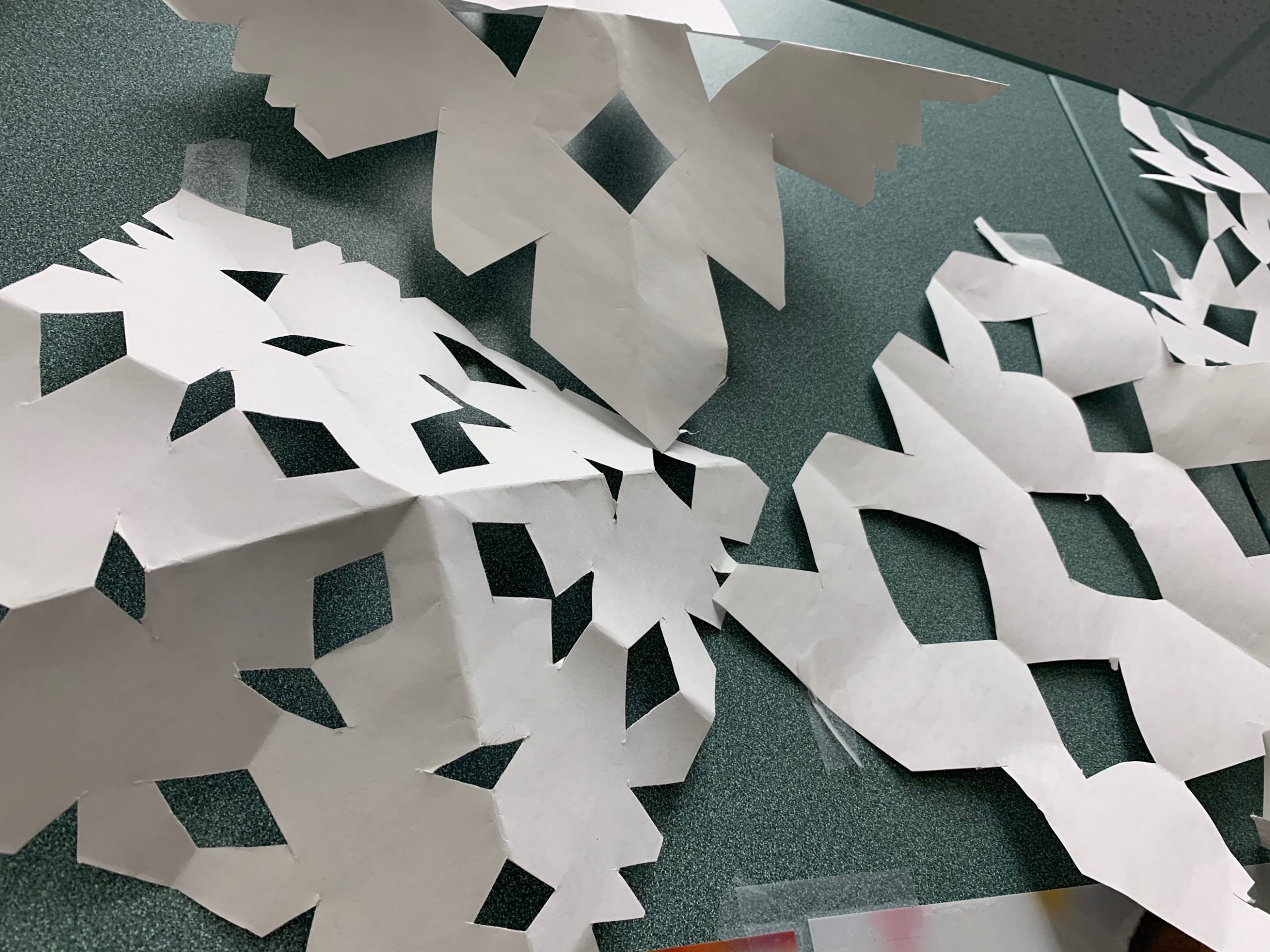 One of the biggest joys of being a teacher is being able to spend day in and day out with your students. You get to know all sides of them, their quirks, where they are academically, all their perks and some of their flaws too. Although many of these things are good, sometimes the day to day bog of curriculum, behaviors, and an agenda can quickly fog out the progress being made.
I learned this lesson on one Wednesday afternoon when my kindergarteners were finishing up their reading workshop. As I was gazing around the room, I happened to notice that a student was not actually reading, but rather had raided the white paper and scissors and was making snowflakes by hand. As I walked toward the student to redirect them to go put the materials away, some of the other readers had caught on to what was going on. They rushed over in amazement of the many hand cut snowflakes and oohed and aahed. Before I knew it, the whole class was circled around watching and wanting to know more.
Part of me knew we still had a lot to cover in our reader's workshop that day and I wanted to send them all back and move right along with our lesson but the better part of me stopped myself in my tracks, the part of me that knows school is more than curriculum, that knows school is about teaching more than academics, the part of me that strives to celebrate the little accomplishments and progress that students are making.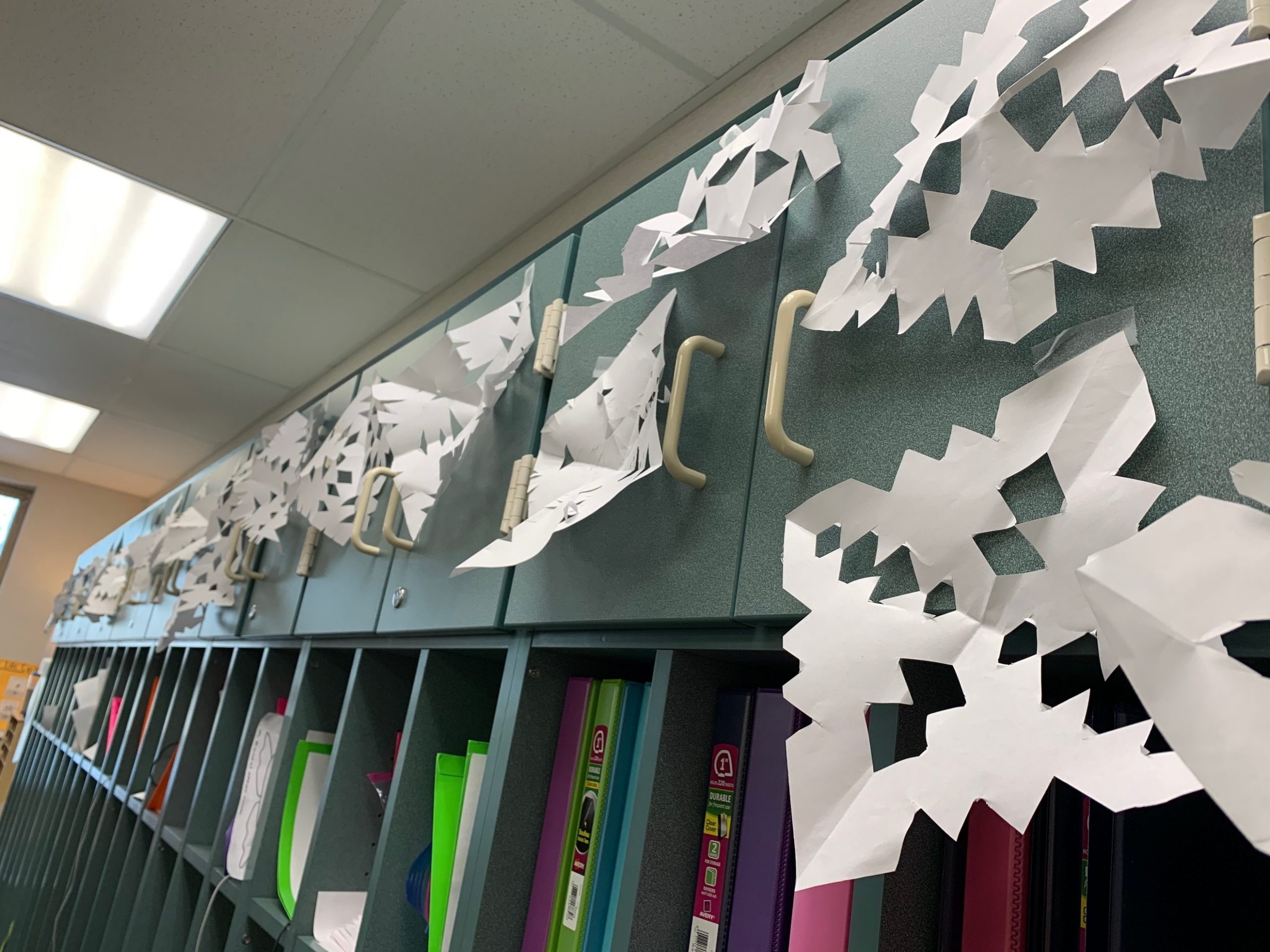 So, we all gathered around a table and allowed that one 6-year-old inventor to teach us all how to make snowflakes. We talked about how to be a good teacher and give directions, how to take directions and ask questions, and how to complement one another. I sat back in awe of this student leader, as at times being around peers can be a trigger for this student to lose their cool and flip their lid. But not that day. That day I watched that scholar step up and be a leader, they encouraged others around them, they were gentle with their words and with their actions. It was a moment that allowed me to see just how much progress was being made during our days together, progress that could have been lost if I had listened to the other part of me and not given that student a chance to shine.
Soon our room was filled top to bottom with paper snowflakes and it was one of the most beautiful sights I had ever seen. So on that day I had to let it go and let it snow.