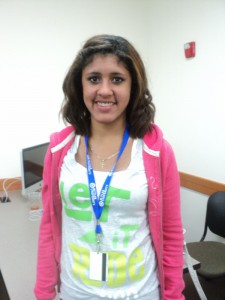 5 Rights | staff writer
Metta World What?
You knew him when he played for the Pacers, now the L-A Lakers star Ron Artest has scheduled a petition for name change. we all know in the past he's had his ups and downs, including the infamous "Throwdown in Motown." but Ron Artest is trying to do a 180, by changing his name to "Metta World Peace." the term "Metta" is a Buddhist term meaning, "a strong wish for the welfare and happiness of others."
subhead here
New Set of Guidettes?
Is the entire crew of Jersey Shore finished? TMZ and US Weekly reported that the Jersey Shore crew is going to be replaced. don't be sad Jersey Shore fans, MTV denies the reports. According to us weekly, a spokesperson from the network says " we currently have no plans to recast the show." MTV has also signed deals with Snookie, JWOWW, and DJ Pauly D for " Jersey Shore" spinoff shows. So it would be pointless to replace these crazy guidos and guidettes.
Kardashian gets replaced!
Finally, according to US Weekly, Kim Kardashian's ex Reggie Bush, has found a new sweetheart, which just happens to be a replica of Kim herself. Are you missing her much Reggie? The lookalike, Melissa Molinaro, became known from the "super C-U-T-E" Old Navy ad. Hey Reggie, check Melissa's IQ, could be Kim after all.
Filed Under: Entertainment