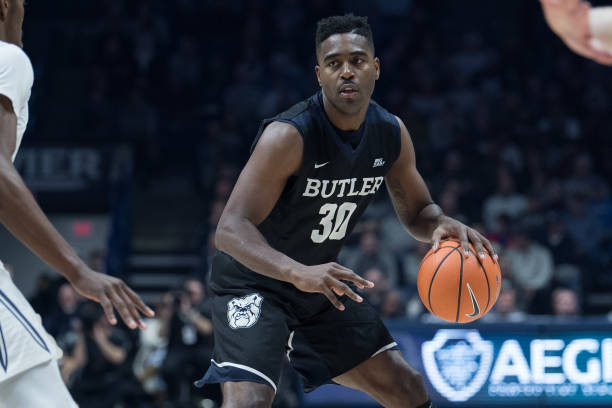 By Kelsie Kasper & Josh Mullinex
Butler University's historic Hinkle Fieldhouse can officially sell alcohol at spring events. The Indiana Alcohol and Tobacco Commission granted the university an alcohol permit on Oct. 27th to serve alcoholic beverages at any event inside the door fieldhouse.
The idea of selling alcohol was not new to the university or Hinkle Fieldhouse. For the past few season, hospitality areas have been able to see alcohol, and other spots around campus such as Clowes Memorial Hall provide the opportunity to purchase alcohol.
According to Butler Athletics Associate Director of Communication John Dedman, the goal of this decision is to enhance the fan experience and to simply provide fans with the opportunity to drink alcohol at a game.
"It's not all about the money," Dedman said. "It is something that a lot of our fans have asked for in recent years and something that is done industry wide."
For students who are 21 and planning to buy alcohol, identification will be checked at the door and wristbands are distributed. Their ID will be checked again at the time of purchase. For fans who are 21, identification will only be checked at the purchase of alcohol.
With the selling of alcohol, one of Butler's main concerns is the safety of its fans and the maintenance of a family atmosphere in Hinkle Fieldhouse.
Barry Collier, vice president and director of athletics, released a statement stating Butler has received approval from the surrounding areas.
"Butler is committed to maintaining the exciting and positive gameday experience that our fans and their families enjoy for all contests that take place on our campus," the statement read.
Hinkle's alcohol permit lasts one year and is set to expire on Oct. 4, 2018. Butler expects to have this permit renewed in the future assuming everything is managed smoothly.
"We will address any issues that come up in the hopes of getting that recurring license year after year," Dedman said. "We certainly foresee ourselves going in front of the commission again in a year and asking for a renewal."