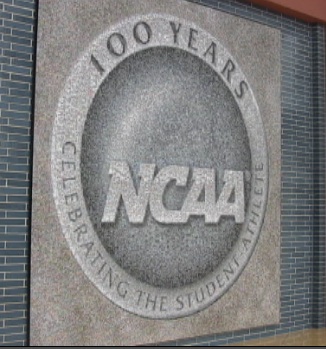 By Chelsea Groves
Kristen Spolyar is back on the court for the Bulldogs, and picked up right where she left off last season. Spolyar was a threat during her freshman campaign, with 15 starts in 16 games played. She averaged nearly 13 points, 3 rebounds, and 30 minutes per game before her season ending injury at Xavier last January. Now in her sophomore season, the hard-nosed guard has acclimated back into Head Coach Kurt Godlevske's system.
After months of rehabilitation with her trainer, she was able to play in her first game since the ACL injury against Austin Peay in November. She finished the game with seven points and two steals in 17 minutes.
"Her hard work has enabled her to get back on the court pretty fast this year," says teammate Whitney Jennings. "She remained very light-hearted and optimistic throughout the injury."
Thus far, year two for Spolyar has been nothing but exciting. Her ability to score the basketball has been proven, and has scored in double-figures in seven of the ten games this year. At the Paradise Jam Tournament in November, Spolyar scored a season-high 20 points, including the game-winning three-pointer with seconds remaining to lift the Bulldogs over Virginia Tech, 79-77. She is averaging 12 points and 21 minutes per game this season.
"She took that injury in stride. You've never seen her get emotional about it. You've never seen her get upset about it. She took it and immediately went to work and did what she was supposed to do rehab wise. Here we are in June of last year and she's ahead of schedule, just because that's her mindset," says Head Coach Kurt Godlevske.
Spolyar's work-ethic and positive attitude has led to her successful comeback from the ACL injury. Her presence is appreciated on and off the floor.
"She's a bright, happy-go-lucky kid," says Head Coach Kurt Godlevske. "Having her on the floor for us raises our level of energy in a lot of different ways."