Home
Authors
Posts by cjyonker
cjyonker
The 2022 NFL Draft is right around the corner, making it the perfect time to drop some top ten predictions for the rising prospects. ...
Like last year, the NCAA Women's Final Four is stacked with powerhouse programs. This Friday, fans will see three #1 seeds and one #2...
In the 2021-2022 Butler Men's Basketball season, the program has 7 seniors that will be honored in their upcoming game. We're here to take...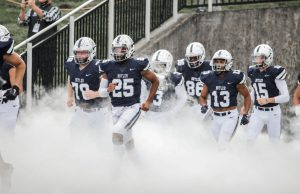 With Butler Football announcing its class of 2022 just last week, the program now prepares for another long process for their next group of...