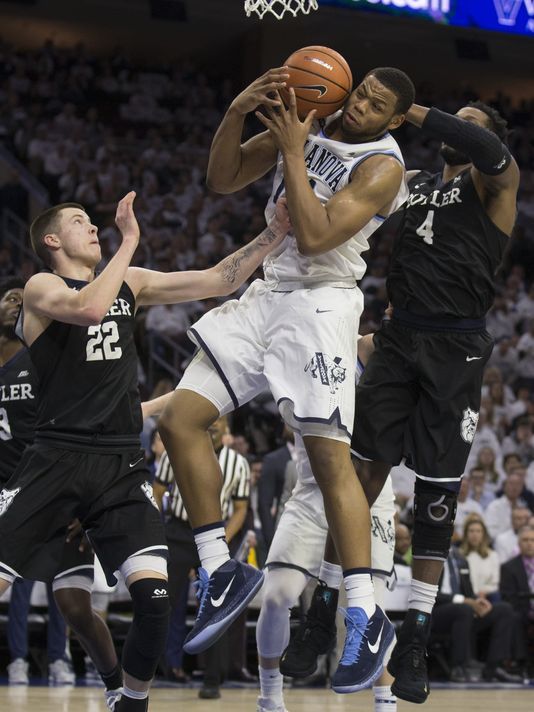 A complete lack of depth scoring.
Kelan Martin had 30 points; Kamar Baldwin has 25 points. The entire rest of the roster? 20 points total. Senior forward Tyler Wideman was held to only 13 minutes total and no points in the game as he struggled with foul trouble. Third leading scorer Paul Jorgenson was also invisible as he was held to five points and shot 22% from the field. The Bulldogs do not have a chance of winning games, especially against the number one team in the country, with only two scorers.
Villanova guard play was unstoppable.
Jalen Brunson seems to have the Bulldog's number. The Villanova point guard has averaged just over 26 points a game against Butler the last two years. He continued this with 27 in this game. Sophomore guard Donte DiVincenzo had a career night adding 30 points to the shorthanded Wildcats. With the Bulldogs only having Martin and Baldwin playing well, they could not afford to give up over 50 points to two Wildcats.
Villanova's strong second half.
After a strong first half from Kelan Martin, the Bulldogs went into the locker room at halftime up by three. The Wildcats made a number of adjustments and took the game over in the second half. They outscored Butler 51-37 even while missing two key starters in the game due to injury, Eric Paschall and Phil Booth. After shooting poorly in the first half, Villanova took over and ended up shooting over 50% in the game.