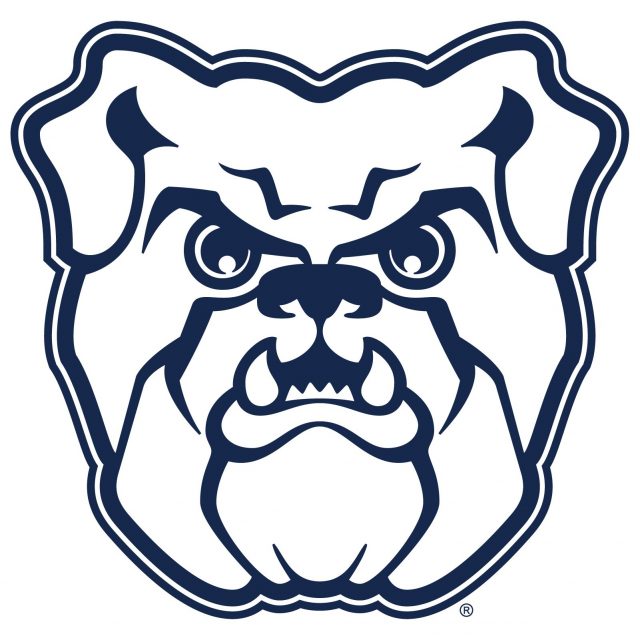 The Butler University Women's Tennis Team opened its season this past weekend, tallying two wins and two losses. The team defeated Valparaiso (4-3) and Western Illinois (7-0) while falling to Purdue (3-0) and Western Kentucky (3-4).
On Saturday, the team faced off against Western Kentucky at 11 a.m. at the Butler Bubble. The team showed promise when Emily Neal and Kendal Wilby claimed a 6-2 doubles victory as well as Logan White winning her singles match (6-0, 6-3) in the number two spot. Despite these victories, the unit fell short against the Hilltoppers.
Looking to bounce back, the Bulldogs were set to face Western Illinois later in the day. The team did so in commanding fashion with a perfect win 7-0. Neal, Wilby, Lauryn Padgett and Sarah Monesmith won their respective matches 6-2.
In the singles department, the top players for the team paved the way. Logan White and Nina Bertino shined with 6-1, 6-2 victories while Emily Neal cleaned up the rest with a 7-5, 6-2 win.
On Sunday, the team had home court advantage as the Crusaders rolled into town. The doubles matches were close as Padgett and Monesmith stumbled in the number one fight 4-6, White and Linn won in the number two spot 6-3, while Neal and Wilby closed out doubles play with a 7-6 win in the number three spot.
The Bulldogs and Crusaders traded blows in singles. White was the only Bulldog who was able to snag an easy win when she won 6-4, 6-1. Bertino and Linn both were pushed to three sets but were able to hold on for the win. Padgett, Neal, and Monesmith all recorded losses in the singles rounds. After a long day, the 'Dawgs were able to hold off Valparaiso to notch a 4-3 win.
Finishing out the long weekend, the Bulldogs traveled to West Lafayette to face Purdue. The 3-0 Boilermakers won every match in straight sets as the Bulldogs fell 0-7 to start the season 2-2.
Butler will hit the road again when they travel to Dayton on Jan. 26th to take on the Flyers.
Western Kentucky 4, Butler 3
Doubles (order of finish: 3, 2, 1)
Von Dungern/Friess (WKU) def. Padgett/Monesmith, 6-4
Bryant-Otoke/Bernardos (WKU) def. White/Linn, 6-2
Neal/Wilby (Butler) def. Diaz-Saez/Wende, 6-2
Singles (order of finish: 1, 4, 2, 3, 6, 5)
Von Dungern (WKU) def. Padgett, 6-3, 6-3
White (Butler) def. Bryant-Otoke, 6-0, 6-3
Bernados (WKU) def. Neal, 6-1, 7-6
Friess (WKU) def. Bertino, 6-4, 6-3
Linn (Butler) def. Wende, 6-3, 6-3
Monesmith (Butler) def. Diaz-Saez, 6-4, 1-1 (WKU retired)
Butler 7, Western Illinois 0
Doubles (order of finish: 3, 1, 2)
Padgett/Monesmith (Butler) def. Ballesteros/Kancherla, 6-2
Neal/Wilby (Butler) def. Simhambhatla/Vidal, 6-2
White/Linn (Butler) win by default
Singles (order of finish: 6, 4, 1, 3, 2, 5)
White (Butler) def. Ballesteros, 6-1, 6-2
Neal (Butler) def. Simhambhatla, 7-5, 6-2
Bertino (Butler) def. Kancherla, 6-1, 6-2
Linn (Butler) def. Vidal, 6-0, 6-1
Monesmith (Butler) def. Stevens, 6-0, 6-0
Leblebijian (Butler) win by default
Butler 4, Valparaiso 3
Doubles (order of finish: 2, 1, 3)
Czerwonka/Schoolcraft (Valpo) def. Padgett/Monesmith, 6-4
White/Linn (Butler) def. O. Czerwonka/Jhaveri (Valpo), 6-3
Neal/Wilby (Butler) def. Sysouvanh/Tabanera, 7-6
Singles (order of finish: 2, 1, 3, 4, 6, 5)
White (Butler) def. C. Czwewonka, 6-4, 6-4
Czerwonka (Valpo) def. Padgett, 6-4, 6-1
Tabanera (Valpo) def. Neal, 3-6, 6-4, 6-3
Bertino (Butler) def. Schoolcraft, 5-7, 6-1, 6-4
Linn (Butler) def. Jhaveri, 6-2, 1-6, 6-2
Sysouvanh (Valpo) def. Monesmith, 6-0, 6-1
Doubles (order of finish: 2, 3, 1)
Dobrilova/Shimizu (Purdue) led Padgett/Monesmith, 5-4 (unfinished)
Gasparin/ Dovnik (Purdue) def. White/Linn, 6-0
Babic/Fodor (Purdue) def. Neal/Wilby, 6-2
Singles (order of finish: 5, 2, 4, 1, 3, 6)
Babic (Purdue) def. White, 6-2, 6-2
Dobrilova (Purdue) def. Padgett, 6-2, 6-0
Shimizu (Purdue) def. Neal, 6-1, 6-3
Fodor (Purdue) def. Bertino, 6-1, 6-0
Dovnik (Purdue) def. Linn, 6-1, 6-0
Ozturk (Purdue) def. Leblebijian, 7-5, 6-0