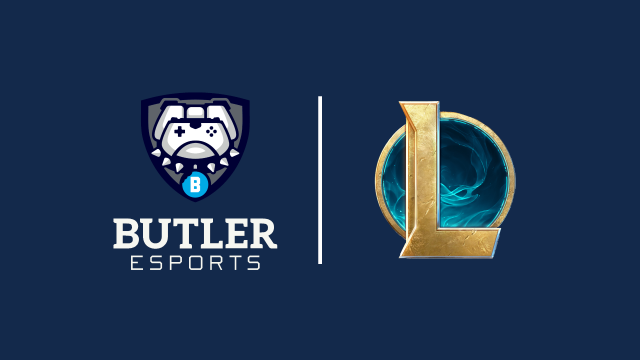 Disclaimer: I am a member of the Varsity League of Legends team and have a close relationship with the players.
The Butler Varsity League of Legends team readies up for their third season of Big East play this upcoming weekend, with matches against Villanova, St Johns, and Marquette. Coach Luke Ische shared what the Bulldogs keys to success would be. "I feel like we've improved from last split and have a lot of upside going into the season. I know I sound like a broken record, but basic communication and shot calling I still feel like can improve but outside of that I feel like we have a really good team."
The Bulldogs finished last season in 3/4th place narrowly missing the College Championship play-ins after a 2-0 game match loss to Villanova in the playoff quarterfinals. I look back on the match as if the loss hit hard last year. It makes me want to destroy Villanova's winning pedigree before it can be cemented in the program's history. It's our job this year to make this a two team rivalry.
After a disappointing three win five loss pre-season Butler ran winter tryouts to assemble their new roster for the spring semester: The new roster is listed below with position analogues to LoL's most comparable traditional sport – Basketball.
Toplane: Will Haman is a History and Education fourth year student from Indianapolis, Indiana. Although Will has played League of Legends for years, he played with the team for the first time during the Winter tryout. Will fills the role of Power Forward in most games, he is the juggernaut of the team, able to push into the enemy backline and get kills (score points) in clutch moments, in addition he is able to engage, disengage, and make space on The Rift (the court) for his carries (shooting guards) to get kills.
Jungle: I am a Junior Economics & Sports Media major from Clarkston, Michigan. I would be considered a unique player because of my experience playing many roles in competitively. I am the team's Point Guard, I call the plays and am the in-game leader but I don't score many points. I often create the plays and opportunities to allow my teammates to shine through ganks (passing/moving the ball) and Objective setup (reading the defense).
Midlane: Kim Sungha is a Freshman Biology major studying abroad from South Korea. He has been playing League of Legends for 5+ years and has hit Grandmaster (top .05% of players) on the most competitive server in the world. Kim would be most closely compared to a shooting guard/small forward, scoring many points and disrupting the enemy teams backline with his surgical assassin play.
Botlane: Kevin Nguyen is a Senior Finance & Risk Management Double major who is returning to the team for his third straight season. Kevin is from Hendersonville, Tennessee and has been the backbone carry for the team since its inception. Kevin is a shooting guard, he doesn't call many plays but he is the team's biggest carry (point scorer), he almost never makes mistakes and makes every opportunity he gets with the ball (Priority) the maximum.
Support: Eromo Aligbe is a Freshman Computer Science Major from San Antonio, Texas who walked on and practiced with the team earning him a starting spot and opportunity to prove himself in the Big East. Eromo fills the role of Center/Disrupter on the team. He often plays the most defensive characters that don't get many kills (points) but have great utility (rebounds, defense, blocks)and team positioning strengths (setting a post).
These new Bulldogs play their season opener against long-time rival Villanova Wildcats who have beaten Butler in their last five matchups.
The Rift – The Court
Toplane – Power Forward
Jungle – Point Guard
Midlane – Shooting Guard/Small Forward
Botlane/Attack Damage Carry – Primary Shooting Guard
Support – Center
A Kill = 2 Point Basket
A Tower = 3 Point Basket
Rotation = Moving the Ball
Priority = Being on Offense