Home
Authors
Posts by tyetcheson
tyetcheson
The World Baseball Classic is back for the first time since 2017 after it was postponed in 2021 due to COVID-19. Countries from around...
Selection Sunday occurred last week for the fielding of the 68 teams that are in March Madness, and the teams that have made it...
On Sunday, February 12 the Kansas City Chiefs walked away from Super Bowl 57 as NFL Champions yet again as they defeated...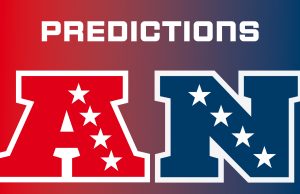 The Super Bowl LVII is in just a couple weeks, and the teams competing for the NFC and AFC championship games have been finalized.  The...