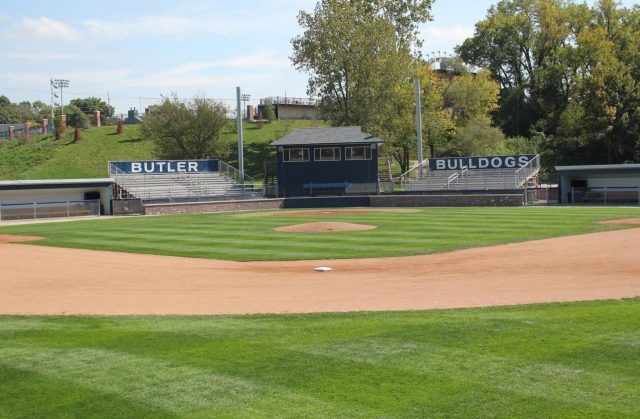 Butler's spring sports are in full swing and they will soon reach conference tournament play in a matter of weeks. As we wind down the regular seasons let's get an update of how some of the teams are shaping up in 2023.
Lacrosse
The women's lacrosse team recently dropped a match at #3 ranked Denver as they moved to 5-5 on the season. With 5 regular season games remaining, including 4 against Big East opponents, the lacrosse team will look to take some momentum into the conference tournament.
Baseball
The Butler baseball team won their most recent series against Eastern Illinois including going 2-0 in a doubleheader. They moved to 7-20 on the year and will look to build upon the recent wins and climb closer to .500 as they reach tournament play in late May.
Softball
Butler's softball team has lost two in a row including their most recent being a 2-4 loss to Dayton. The softball team is now 14-21 on the year, but things are looking up for the Bulldogs' squad. They have won 10 of their last 13 games and are racking up conference wins as they now stand at 8-1 in Big East play. The softball team will look to carry this hot streak into early May when they begin tournament play.
Men's Tennis
Butler men's tennis is now 11-9 on the season after dropping 3 of their last 4 matches with their most recent being a 3-4 loss to Notre Dame. Men's tennis will wrap up the regular season by hosting Xavier and Marquette before starting their tournament play
Women's Tennis
Butler women's tennis is now 9-10 on the season and have won 7 of their last 8. After starting the season 2-9, women's tennis will have the chance to finish the season over .500 as they host UConn, Marquette and Xavier to wrap up the regular season before jumping into the tournament play.
As the spring seasons wind down each team will look to carry their momentum into the postseason and make runs at the conference championships. To stay up-to-date on all things Butler sports visit https://butlersports.com/ to see how each team is closing out the season.