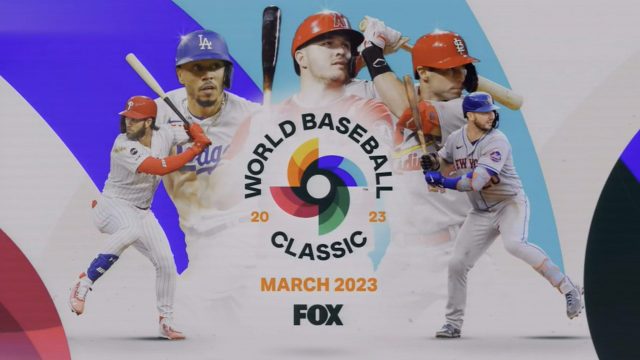 The World Baseball Classic is back for the first time since 2017 after it was postponed in 2021 due to COVID-19. Countries from around the world gather in group play to determine who will be competing for the WBC Championship. This year's favorites to win are loaded with talent from around the world and this year will consist of numerous MLB players taking a leave from Spring Training to represent their countries. Names like Shohei Otani of Japan, Juan Soto of The Dominican Republic, Francisco Lindor of Puerto Rico, and Mike Trout of Team USA, there is some serious talent around the world. 
This year, Team USA is looking to defend their first ever WBC Championship from 2017 with one of the best lineups in the tournament. They have 3 MLB MVPs at the top of their lineup with Mookie Betts, Mike Trout, and Paul Goldschmidt. Now Philadelphia Phillies teammates Trea Turner, JT Realmulto on the team as well as St. Louis Cardinal Nolan Arenado and Houston Astro Kyle Tucker. 
The USA had their first game Sunday night where they faced Great Britain in the first of 4 games in pool play. Long-time St. Louis Cardinal, Adam Wainwright started the game and got the win after pitching 4 innings and allowing one run. Kyle Schwarber hit a 3-run-homerun in the 6-2 win. Nolan Arenado went 3-5 with 2 doubles and 2 RBIs. 
Monday night, Team USA faced off against rival Mexico in a highly anticipated matchup in Arizona. Team USA found themselves behind big early on in the game as Mexico led 7-1 in the fourth inning. Mexico's Joey Meneses hit 2 home runs in Mexico's 11-5 win over the USA. Tampa Bay Rays Randy Arozarena went 3-5, had two doubles and drove in 2 runs. USA's pitching staff struggled allowing 4 walks, 15 hits and eleven runs. Team USA's backs were against the wall to get out of pool play. They had to play better in their next two games to make it out. 
On Tuesday, Team USA faced off against Canada. USA had Lance Lynn of the Chicago White Sox starting and they were fired up and ready to go. USA jumped out to an early 12 run lead in the first two innings, scoring 9 runs in the bottom half of the first. Nolan Arenado racked up a couple of hits and RBIs and captain Mike Trout hit his first homerun of the WBC in the first inning. Team USA won the game by a final score of 12-1. 
Team USA played their final pool play game where they were in a must-win game against Colombia. Winner would move onto the next round of the WBC. Mookie Betts and Mike Trout were the heroes of the game that night. Mookie Betts was 2-4 and scored 2 of the 3 runs and Mike Trout went 3-4 with three runs batted in. Team USA bullpen held it down the last few innings shutting out team Colombia and winning 3-2.
Team USA enters through pool play and will play their next game Saturday in Quarterfinal against Venezuela on Fox in Miami, Florida.