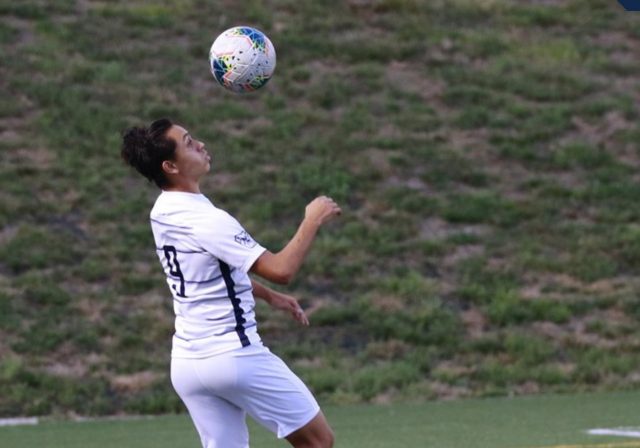 Jaden Bertuzzi
Butler men's soccer started their season on Friday hosting SIUE at Grand Park's indoor facility in Westfield, IN. In the end, the Bulldogs fell short in double-overtime losing 2-1. 
Sophomore Hemi Nasser scored for the Bulldogs with an assist from fellow sophomore Wilmer Cabrera, Jr in the 36th minute. The Bulldogs out-shot SIUE 19-9, but it was not enough to secure the win. 
Butler fell short on two penalty kicks in the second half, one hitting the post and the other saved by SIUE keeper Tor Erik Larsen. Butler had seven shots on net, with six saves made by the opposing goalie. 
SIUE scored in the 75th minute to tie the game 1-1. With the score staying tied throughout the last half and first overtime, the second overtime started. Less than a minute into it, Butler was called for a foul inside the box and SIUE shot a penalty kick, resulting in their goal to win the match. 
Cabrera, Jr., led the Bulldogs attack with eight shots, including four on goal. Junior Jack Haywood had two shots, one landing on net. Junior keeper Gabriel Gjergji made one save in the 101th minute of the game. 
Butler's game scheduled for Feb. 12 against Chicago State was canceled. The Bulldogs next game is now Feb. 17 at 3 PM against Western Michigan at the Sellick Bowl at Butler University.