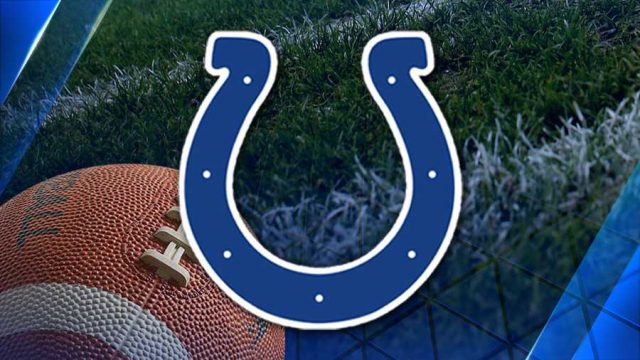 Kennedy Broadwell
During the 2020 NFL season, there was a buzz of Indianapolis Colts' Quarterback, Philip Rivers retiring. His 25 million dollar deal paid off for the Colts more often than not, resulting in an 11-5-0 season landing them 1st in the AFC South. 
Rivers' impressive 2020 season also came with many personal feats. Rivers passed Dan Marino (4,967) for the fifth-most passes completed in NFL history. He also surpassed 60,000 career passing yards and became the sixth player in NFL to do so, joining Drew Brees, Tom Brady, Peyton Manning, Brett Favre, and Dan Marino. 
Recently, Rivers has expressed interest in staying with the Colts organization, rather than retiring stating, "I hope there's a year 2 in Indianapolis." However, it seems the Colts are still looking for their next franchise QB. They were reported to have had an extreme interest in Detroit's Matthew Stafford, who has recently been traded to the LA Rams. 
So the question still remains, who will be the Colts' QB next season?
The answer is, they have a few options. They could resign Rivers. There are also multiple current NFL QBs that are entering free agency including Andy Dalton, Ryan Fitzpatrick, Nick Mullens, Cam Newton, Dak Prescott, Mitchell Trubisky, and Jameis Winston.
They could also go the alternate route, and wait for the draft where they hold the 21st overall pick. It is not clear that the Colts will use their first-round pick to draft a QB (they have other needs at pass rusher, offensive tackle, and cornerback), but if they do, the potential first-rounders are Clemson's Trevor Lawrence, Ohio State's Justin Fields, and BYU's Zach Wilson, though they are expected to go very early in the draft. This also leaves North Dakota State's Trey Lance, Alabama's Mac Jones, and Florida's Kyle Trask. However, Colts fans should not bank on a QB being left at 21. 
The third, and most realistic option, is to trade. The Eagles are ready to trade Carson Wentz, and Deshaun Watson has been extremely vocal about wanting out of Houston. Watson doesn't seem like a likely candidate for the Colts, as the Texans are their division rivals. 
In my most humble opinion, Wentz seems like the Colts' best bet. Like Rivers, Wentz has a history with coach Reich. He has already spent 2 seasons as OC in Philadelphia where Wentz was QB. Wentz is also a relatively young player, at only 28 years old, giving him plenty of time to develop into the next franchise QB for the Super Bowl-hungry Colts.