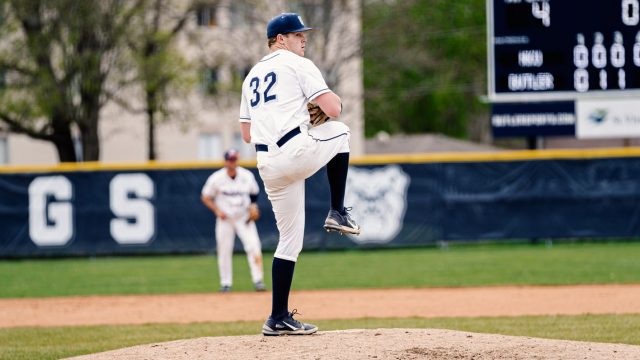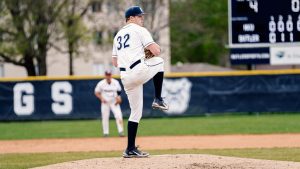 College baseball season has arrived, and the Butler Bulldogs baseball team will begin their season in a three-game series against Murray State, starting on February 18th. The Bulldogs are looking to redeem themselves from last year's tough season, where they finished with a 14-23 overall record and 8-13 in conference play. This season, the Bulldogs face the challenge of bouncing back from a tough season with a different looking roster. 
Four Butler players from last year's roster will return to the squad this season. The five-year veteran James Gargano will look to continue to play a huge role in the outfield for the Bulldogs. Last season, Gargano was a Second Team All BIG-EAST selection. He had a batting average of.277 last season, which was fourth best on the team. He also led Butler in total bases gained with 66 bases, and he scored 30 runs, which was also the most out of any player on the team. 
Nick Eaton returns to the pitcher's mound, and he has the potential to make a much-needed impact for the Bulldogs. Last season, he accumulated an ERA of 3.48, which was the 14th best in the Big East. Eaton also struck out a total of 47 batters and threw a total of 41.1 innings, which was the third most on the team. With a pitcher like Eaton, you can expect him to be a team leader for the Bulldogs.
Dave Schrage enters his seventh season as the head coach of the Butler Bulldogs. Schrage has won 113 games as a Bulldog, which is the fourth most in Butler baseball history. He led the team to their first Big East. He has sent four players to the MLB. With 33 years of experience under his belt as a collegiate head coach, he will do what he can to assemble this new roster and have a better season.
The Butler Bulldogs were picked sixth in the Big East Preseason Coaches' Poll. They have a variety of huge matchups to prepare for as the season goes on, such as Illinois on March 15th and Tennessee on March 22nd. Big East action will begin on April 8th. Butler will look to return to the Big East Tournament, and the journey begins this Thursday, February 17, against Murray State.