Home
Tags
Butler Men's Tennis
Tag: Butler Men's Tennis
http://www.youtube.com/watch?v=t2Yyuw6Uicg The Bark is BACK for another season! On the first episode we have short recap of winter sports and a sitdown interview with new...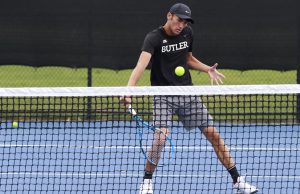 Thomas Brennan's backhand wins a point for the Bulldogs in a match earlier this year. Photo courtesy of butlersports.com .  The Butler men's tennis team...
The Butler Men's Tennis Team has been working hard this past season with the Big East Championship right around the corner. The Big East...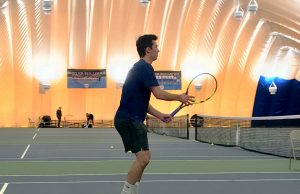 Photos by Ryan Roach.