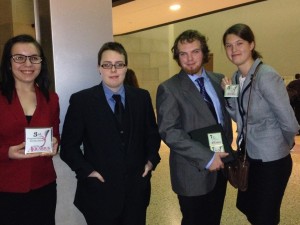 The Speech Team travelled to Ball State University during fall break.
We had a great time! Taylor Pearson took 3rd in POI and Julia Hren took 5th in DI.
Taylor Pearson, D. Brown, Quinn McKenzie, and Julia Hren will be going to Marshall University in West Virginia this coming weekend.