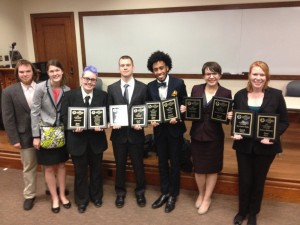 This is going to be a great year!
We are starting with a tournament here at Butler on Sunday, September 27 and then travel to Bradley University, Marshall, and Bowling Green.
We are looking forward to a successful year so come join us!
Contact Professor Janis Crawford at jcrawfor@butler.edu if you are interested.
Hope to see you soon!