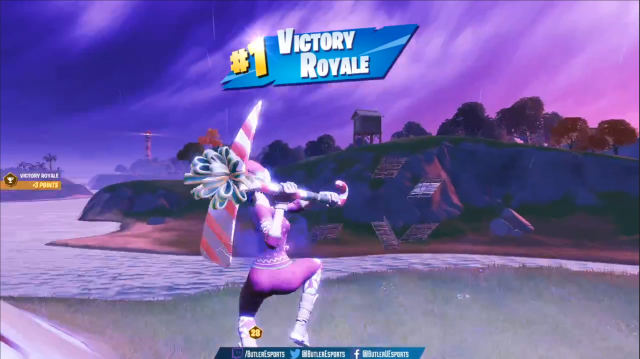 Duo Partners Jed Martin and Caleb Hatting took home $500 each this past weekend following a fourth place finish in the Collegiate Starleague Fortnite Fall Playoffs.
Hatting and Martin found themselves in 32nd place going into the final round with only 12 points scored from their previous three maps. The duo were able to turn it on in their last map and get a victory royale (To be the last team standing from the initial group of 50) launching them up to 28 points and 4th place in the leaderboard.
The final map drew to close with Junior Actuary Science & Computer science double-major Hatting in a four man standoff situation with the storm closing in on him, outnumbered and cornered Hatting made a brilliant reflex play cleaning up a player who ambushed him, leaving a path to cover where Hatting would wait for the final one versus one situation. Having spotted the final player, Hatting destroyed the cover he was hiding behind and finished him off as he fell to the ground. This split-second play gave Butler the all coveted victory royale.
In the tense final moments of the match Freshman Actuarial Science Major Martin's encouragement and excitement pumped up Hatting and the call erupted as the players realized they had won. Martin broadcasted the entire playoffs on the ButlerEsports twitch.tv channel from him first-person perspective, and the match recording can be viewed online.