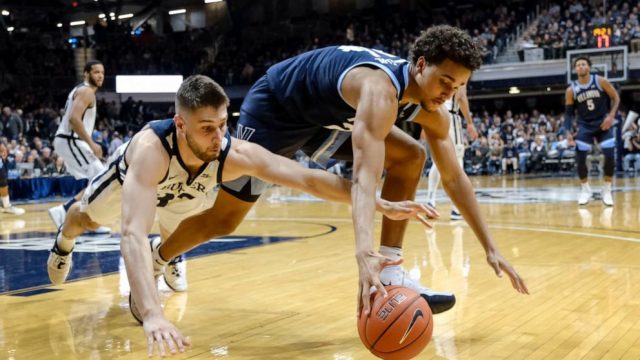 Barking Out Loud is a Butler360Sports Podcast hosted this week by Drew Sandifer. He welcomes analyst Zach Sterrett as they discuss all things Butler Men's Basketball. The Bulldogs have bounced back after a rough stretch a couple weeks ago, winning three out of their last four.
Drew and Zach discuss Kamar Baldwin's buzzer-beating game winner and what their win for Villanova means for the rest of their season.
They also recap Butler's OT win over Marquette, their road win over Georgetown and their loss at home to Providence.
They also talk Aaron Thompson and what he means for this team before wrapping up the show with a preview of No. 19 Butler's Sunday matchup with Marquette in Milwaukee.
Episode 3 will be out soon with an update on Butler's men basketball and their progress heading towards March Madness.