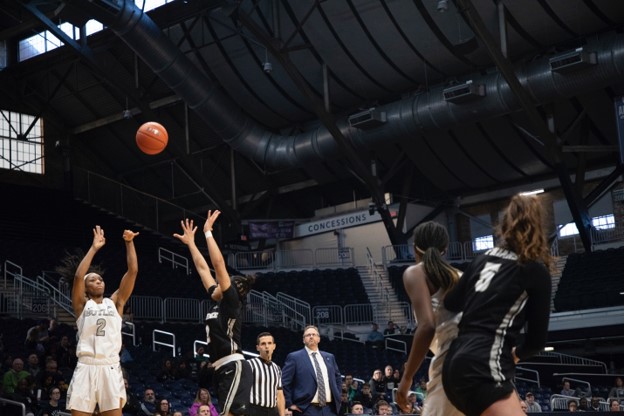 After leading for most of the first half the Bulldogs find themselves down two in the fourth with under eight minutes left. The Bulldogs score their first basket from the field since the third quarter to take a one-point lead. This would be the beginning of a 9-0 run by the Bulldogs to go up 42-35. Butler would lead by more than six for the rest of the game-winning 51-42.
Butler's biggest key to victory was fast breakpoints. Totaling 16 with six of them coming in their crucial end of the game run. Butler's full-court press was able to throw off the Friars and force turnovers. The Bulldogs totaled 16 steals while the Friars had nine.
Butler was leading by four at halftime but lost the lead after scoring only four points in the third. Providence went to a 2-3 zone which eliminated a lot of Butler's points in the paint. The Bulldogs went on a scoring drought until less than a minute, scoring from the foul line. Butler also struggled from beyond the three-point line. The crucial three scored by Genesis Parker in the fourth was only the third three made by the team. The previous threes were by Upe Atosu who scored her last three in the first minute of the second.
Butler's top scorer was freshman Oumou Toure who totaled 15 points. She scored 10 points in the fourth going 5-6 on free throws and six points in the paint. She also tallied 2 steals and blocks in the fourth contributing on both ends of the court.
One area the Bulldogs lacked was rebounding. They allowed 39 rebounds with 12 second-chance points while they got no second-chance points. The Friars top scorer Mary Bakerville got a double-double with 14 points and 13 rebounds.
Butler is now 11-5 in the conference and ranks third in the Big East ahead of Villanova. DePaul ranks first in the Big East with a record of 15-2 in the conference. After their two wins this weekend the Bulldogs are now projected to make the tournament as a seven seed.
Butler will go on to play St. Johns on Friday and finish their regular season at Seton Hall on Sunday.